SPORTS OPINION: AAF is more than a sideshow football league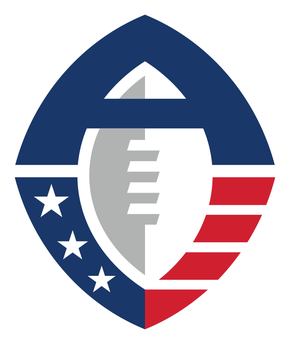 When you think about watching pro football, you likely think of watching teams on fall Sunday afternoons such as the New Orleans Saints or Dallas Cowboys, teams led by household-name star players such as Drew Brees and Ezekiel Elliott that play in palaces, the Superdome and AT&T Stadium. Obviously, you are thinking of the National Football League, a staple of American life for nearly a century.
What if I told you there was a new professional football league, only that this league plays in the springtime? Instead of the New Orleans Saints and the Dallas Cowboys, this league features teams such as the Birmingham Iron and the Memphis Express, led by players such as Luis Perez and Christian Hackenberg, who play in stadiums not quite to the levels of the Superdome and AT&T Stadium, Legion Field and the Liberty Bowl.
Before you laugh and dismiss this as nothing more than a short-lived pipe dream, as other alternative professional football leagues such as the USFL in the 1980s and the XFL in 2001 turned out to be, consider that the broadcast of the opening night of this league on CBS beat the ratings of the Houston Rockets vs. Oklahoma City Thunder on ABC, which aired at the same time. This league is taking a different strategy than leagues have in the past, choosing not to directly compete with the NFL while still fulfilling the thirst for competitive springtime football, which gives them legs to stand on and hopes of achieving long-term success. This league is more than a sideshow. This league is the Alliance of American Football.
Filmmaker Charlie Ebersol, following the making of This Was the XFL for ESPN's 30 for 30 series in 2016, a film that researched and examined the history of the XFL, a professional football league that turned out to be massive failure, came to the conclusion that the concept was viable but that the product was poorly executed and, from an onfield standpoint, bad football. In 2017, he began developing the AAF and announced it in March 2018. His primary goal being to put a strong football product on the field in hopes to attract fans, he hired a team of experienced football players, coaches, and executives to prepare the league for launch, including former NFL general manager Bill Polian, former Steelers safety Troy Polamalu, and former NFL executive J.K. McKay to oversee the league.
By June 2018, the league had announced its eight teams:  the Birmingham Iron, the Memphis Express, the Atlanta Legends, the Orlando Apollos (coached by Steve Spurrier), the Salt Lake City Stallions, the San Antonio Commanders, the Arizona Hotshots, and the San Diego Fleet. The teams are divided into two conferences, the East and the West, and play a ten game schedule from February to April. They play the other teams in their conference twice and the teams from the other conference once.
The first games were played on February 9, 2019. Most weekends, two games will be played on Saturday and two will be played on Sunday. Following the regular season, the top four teams will advance to the playoffs, with a championship game being held on April 27.
The AAF has a unique way of determining who is on each team. Each team's roster consists of 52 players, with some selected by a territorial draft. The territory assigned to a team consists of at least five colleges plus delegated professional teams. For example, Mississippi State and Alabama fall in the Birmingham Iron's region while Ole Miss falls in the Memphis Express' reason. This allows local fans to follow some of their teams' former players who are playing on a team not so far away. In addition to the territorial draft, in November, a quarterback draft was held to determine each team's quarterback.
While the basics of football are the same in the AAF as the NFL, there are several noteworthy rule changes. There are no television timeouts, which has shortened games by about 30 minutes and has made for a better viewing experience. There are still commercials (the league has to make money), but the AAF has 60 percent fewer full-screen commercials than the NFL. There are no extra points; teams must attempt a two-point conversion after a touchdown. Defenses are forbidden from rushing more than five on a given play, and all rushers must come from no wider than two yards outside the tackles. A violation of these rules can result in an "illegal defense" being called, which is a 15 yard penalty. Perhaps most significant is the elimination of kickoffs. Each possession after a team scores or at the start of a half starts at a team's own 25 yard line. In lieu of an onside kick, a team can attempt a 4th and 12 play from its own 28 yard line. Other significant rule changes include a shortened play clock, an official sitting in the sky box to help with reviews, and different overtime rules. Many analysts believe that some of these rule changes will eventually be seen in the NFL.
Each AAF player is given a 3-year, $250,000 contract that includes health coverage and the opportunity to earn scholarships for post-secondary education. Contracts also include a clause for players if they are offered NFL contracts. This league seeks not to compete directly with the NFL for players; doing so would be a disaster. Rather, they want to give guys a second chance to get back to the NFL and allow players who weren't quite good enough an opportunity to keep making money playing football. Over 81% of players on AAF rosters have spent some time on an NFL roster.
Thus far, the AAF has been entertaining for football fans. There have been many highlight plays, and some have called it football in its "purest form." Combining the void of springtime football with giving players a second chance to accomplish their dreams provides intrigue that could make this league last. So instead of thinking springtime football as crazy, get to know the AAF, because it's here to stay.