RESTAURANT REVIEW: Simple Burger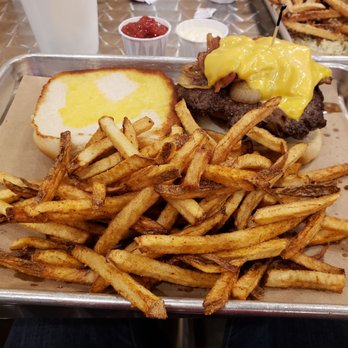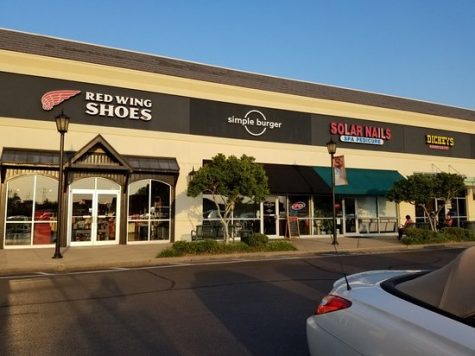 Simple burger is a relatively new locally owned restaurant in Flowood. Construction for the restaurant began in October 2017 and it later opened on January 18, 2018. It is a casual, quaint space that is great for family and friends to enjoy a meal together. 
The menu has a variety so that almost everyone can find something they like including: burgers, hot dogs, chicken sandwiches, and a salad bar. There are even veggie burgers, if vegetarian is your thing. The menu also includes three different types of fries to choose from: regular, Cajun, and Parmesan. After your meal you can enjoy a hand-spun milkshake, to satisfy your sweet tooth craving. It is open seven days a week from eleven to eight thirty; with the option of dine in or carry out. 
In my opinion, Simple burger is a quick and easy spot that has something for everyone. My favorites on the menu are the burgers and salad bar. The salad bar has a wide variety of veggies and toppings with many healthy options to choose from. You can even put chicken or turkey on it to add protein. The burger is also something I enjoy because they use fresh beef that will make your mouth-water. With the ability to customize it with whatever you want is a great addition to the menu. My one complaint would be that it is a little greasy for my taste.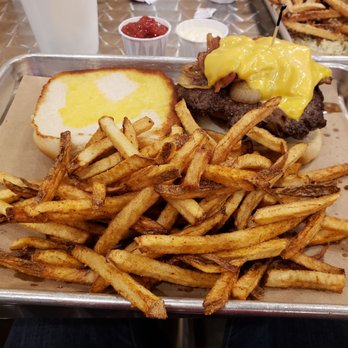 Simple burger is a great spot to go enjoy lunch or dinner, but nearby is a rival burger joint known as Five Guys. Each restaurant has a laid back atmosphere with friendly employees. Both restaurants are good, but if I had to choose, Five guys would be my preference. In my opinion Five guys burger is better because it is less greasy compared to Simple burger. Another reason I like Five guys more is because their fries are just the way I like them kind of crispy, but soft. 
Overall I think Simple burger is a great spot to have a meal. Its quick service is another great addition to the restaurant. The employees are friendly and will leave you wanting to go back.