Class of 2019 sets school record for STAR Students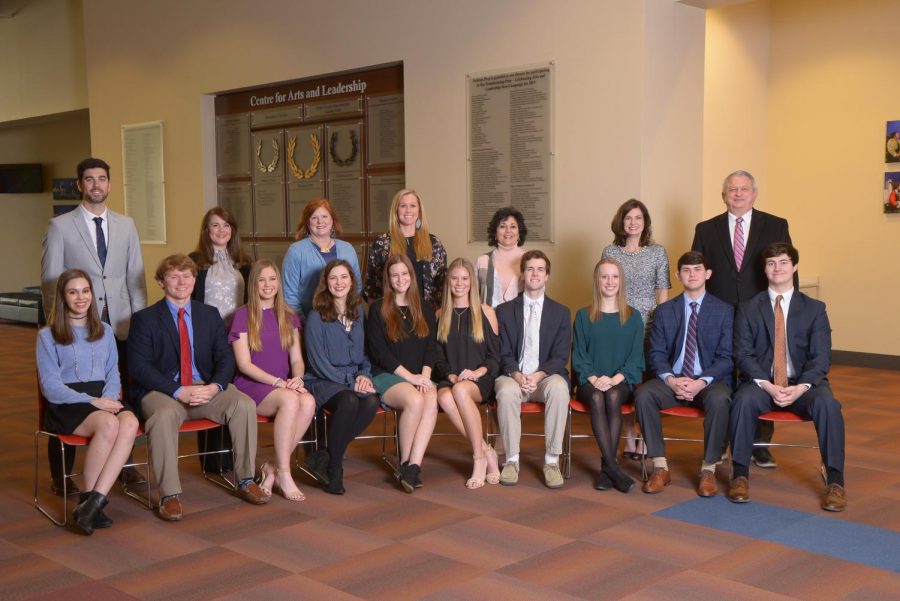 Members of the senior class continue to build on their extensive list of achievements. This time, they are being rewarded for their academic excellence. Ten seniors have been chosen for Mississippi's Student-Teacher Achievement Recognition, or STAR, Program. According to the Mississippi Economic Council, the program seeks to emphasize scholastic excellence in Mississippi students while providing recognition for the teaching profession. STAR students select a teacher who has contributed to their success to be honored with them.
In the past, Prep students have been well represented in the STAR program. Last year's senior class, for example, had four students recognized. Although that number was impressive, the class of 2019 well exceeds that total with ten students attaining the prestigious honor. '
According to Ms. Carolyn Sisk, Prep's Director of Academics, "This year's increase is partially due to the class' large size. But, we have been doing standardized test practice with the juniors for the last two years, leading to higher test scores." 
This trend occurs across the state, with the number of STAR students increasing every year. Last year saw a total of 330 students honored, and 2019's class is expected to exceed that number. While increased test practice certainly contributes to Mississippi's recent growth, a student's determination and initiative ultimately decides whether or not they become a STAR student. The senior class has shown their competitive nature on many stages, and their academic achievements continue to shine.
While becoming a STAR student is impressive enough, the top 20 honorees are chosen as ALL-STAR scholars. These students each receive scholarship money for their efforts. Last year, senior Graham Roberson was selected as one of the top three ALL-STAR students in the state. He and his chosen teacher, Ms. Kimberly Van Uden, were honored during the Mississippi Economic Council's Education Celebration at the Jackson Convention Complex. 
Although it is not determined if any of Prep's newest STAR students will be recognized as ALL-STAR scholars, history predicts that Prep's students will shine brightly at this year's academic convention.