Rolling out a new ice cream trend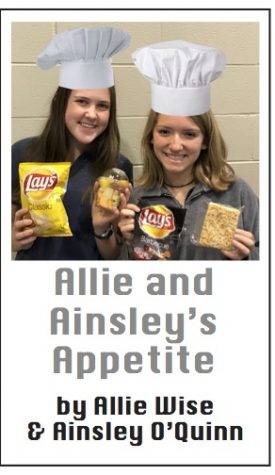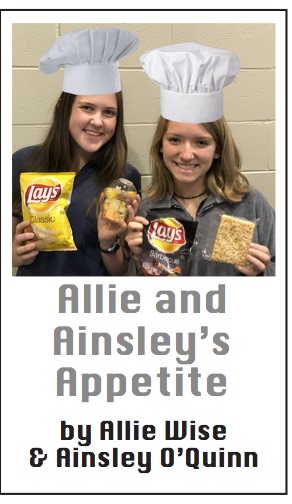 For this issue we are reviewing a recent trend in the ice cream world. Rolled ice cream became a social media sensation and now the Jackson area has at least three of these ice cream shops. We are going to be reviewing The Freezing Cow and ICE's Corner to determine the best ice cream and if this new trend is worth the money.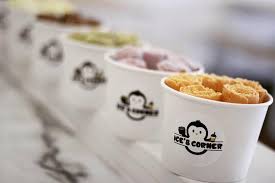 First we went to ICE's Corner in Dogwood next to Cup's. The first impression we got was not a good one. When you walk in, the store is very open and bright. It's not very inviting. It feels empty and a little like a doctor's office with all the white walls and plain furniture. We thought the way you order was kind of cool. You fill out a sheet with the ice cream flavor you want, mix-ins, and toppings. You get to watch them make your ice cream which is pretty cool, but we weren't completely satisfied. The guy making ours only mixed in about 4 M&Ms and a little bite of a brownie into our ice cream. We were actually pretty surprised at how much we liked it though. We were expecting the ice cream to be icy and not creamy but we were pleasantly surprised to be wrong. The mix-ins were completely lost. We could not taste them at all, but they gave a nice amount of toppings. We chose coffee as our ice cream flavor and it was very tasty. The coffee flavor was nice and strong. The price was the biggest problem we had. It was $6 just for one ice cream which is outrageous for what you get. While it looks cool, it definitely isn't worth the price.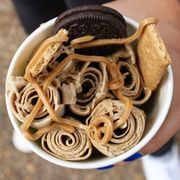 The Freezing Cow was the next stop and it was more of the same. It was very crowded and had a line of 15 people and another 15 or 20 sitting at the tables. It was $5.99 for your ice cream and toppings. The main difference between The Freezing Cow and ICE's is that, at the Freezing Cow, there are mix-ins already included. So, instead of saying you would like chocolate ice cream, you would choose a flavor that they had already created such as Peanut Chocolate Pie with oreo and peanut butter. There is 17 of these premade flavors or you can make your own. There are sticky notes all over the walls that any customer can write whatever they would like. The ice cream was really good, and they put more toppings in the ice cream than ICE's Corner. The building is very bright and the hot pink everywhere can make your head hurt. 
After reviewing these two ice cream shops, we will have to choose ICE's Corner. Honestly, these were so similar, that if you wanted rolled ice cream you could not go wrong either way. They are both overpriced and we are not exactly sure why this trend has become such a big phenomen.