"Let the Ladies Dance" at Thalia Mara Hall
On April 6, Ballet Mississippi presented Let the Ladies Dance at Thalia Mara Hall. The show was a variation of three female choreographers' works, as well as pieces from the ballet Paquita. 
The three choreographers are Cherri Barnett, Maria Konrad, and Ronda Nychka. All three have worked or are currently working with Ballet Mississippi, and brought unique styles to the eccentric show. 
The guest artists for this show were Tia Wenkman and Slawek Wozniak (the only male dancer in the whole show). Just 15, Tia has won countless awards for her breathtaking ballet with the most recent being a bronze medal at the 2018 USA International Ballet Competition which was held here in Jackson. 
Slawek has been training since a very young age and is currently at the Master Ballet Academy in Arizona. Both recently did a piece together at the Cancun Ballet Festival.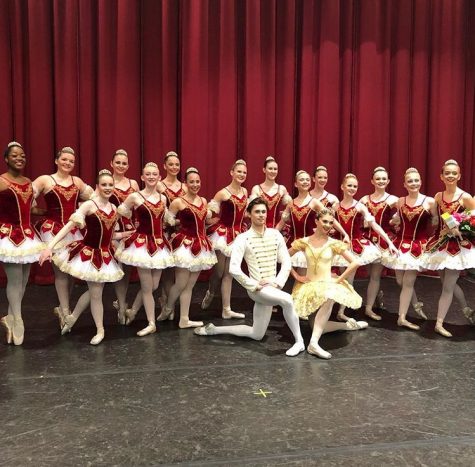 The ballet Paquita is about a young girl who was kidnapped and doesn't know she is of noble birth. She wins the love of a French officer after saving him from an assassin and then finds out she is the French officer's cousin and can marry him.
The show as a whole was very entertaining to watch because of all of the choreographers' different styles and energies they brought to the show. They began rehearsals in January, and the dancers' hard work really shone through. 
Their facial expressions and high energy were spot-on which really drew the audience in.
Freshman Caroline Yelverton said, "I loved the variety of the styles of dance we performed and being able to work with guest choreographers. I love being around my friends and being able to share the same interests as they do and being able to perform with them."