MOVIE REVIEW – Avengers: Endgame lives up to the hype and then some (NON-SPOILER VERSION)
April 30, 2019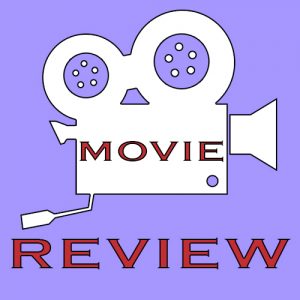 At least in my lifetime, the release of a movie has never been more anticipated than the release of Avengers: Endgame on April 26. Following the end of last year's Infinity War, in which Thanos killed half of all life after obtaining all six infinity stones, fans were eager to see how Earth's mightiest heroes were going to undo the effects of what was dubbed "The Decimation." Additionally, with the contract of some of the MCU's biggest stars running out following this film, many believed this would be the last time they would see some of their favorite heroes on the big screen.
Naturally, when a movie has this much hype, it's easy for it not to reach its lofty expectations. What I am here to tell you, however, is that Endgame lives up to the hype and then some, making for an epic movie that will have you laugh, cry, and cheer all at the same time in its three hour duration.
In case you all do not know this about me, I am a HUGE fan of the Marvel Cinematic Universe. There's a reason that when a new Marvel movie is released I quickly sign up to write a review of it for The Sentry. I am simply fascinated by what Kevin Feige, the brains behind the idea of the MCU, and the team at Marvel Studios have done the last 11 years. I have seen all 22 movies of the MCU, many of them several times. Endgame was made for fanatics like me.
The reason I say this is because of the large number of references to other MCU movies throughout the film, whether it be in the form of quotes, references to scenes from other films, or revisiting other films through time travel. While you can still enjoy the film if you know relatively little about the MCU, the more you know, the more you will enjoy this movie. I cannot stress this point enough. Going back and watching other movies in the MCU will allow the film to make more sense and mean so much more to you.
The work of the Russo brothers on this film was spectacular, just as it was in their other three MCU films, Captain America:  Winter Soldier, Captain America:  Civil War, and Infinity War. I'm incredibly impressed at how good of a story they were able to come up with that satisfied fans without falling too much into the category of purely fan-service. Their work at going back through the MCU was in many ways poetic, and they were able to balance a large number of characters with important stories to tell in a way where none of them feel slighted by the end. I thought it was especially important that they chose to keep the focus on the original Avengers in this movie, reinforcing the ending of this Saga of the MCU.
While this film is intended to be an ending and provide a sense of finality, the MCU is not over. Phase 4 will begin next year, and the MCU has a lot to deal with following this movie. 
Just in case you can't tell, I loved this movie, and I will be going to see it again. While it is 3 hours long, it doesn't feel like it, and it keeps your attention. Because of the last hour alone and its overall satisfaction for me as a Marvel fan, I might go as far to say it's the best movie I've ever seen. It lived up to the hype and then some.