Girls' lacrosse to be a reality at Prep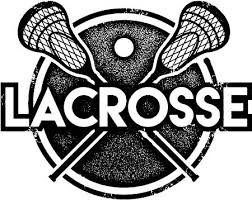 Hang on for a minute...we're trying to find some more stories you might like.
By popular demand, Prep finally agreed to create a girls' lacrosse team. The team is open to girls from 6th to 12th grade. No lacrosse experience is required; to be a part of the team all you have to do is simply sign up. The girls are required to provide their own lacrosse stick, molded mouthguard, and eye protection. Clinics will be held April 16th, 23rd, and the 30th for an hour and a half for the girls to learn the basics of the sport.
Sophomore Isabella Scalia came up with the idea for the team and turned it into action. First she made sure people would be interested in playing the sport and joining the team. She then went to Ms. Alyssa Finneyfrock who agreed to be the sponsor of the team. Ms. Finneyfrock did most of the planning and logistics. When asked about the future of the team, Scalia said, "I am looking forward to having a real team and season in the fall. I hope that we can get a sport started at Prep which is for girls and that the girls feel like they're doing something important."