Prep falls short in loss to Heritage Academy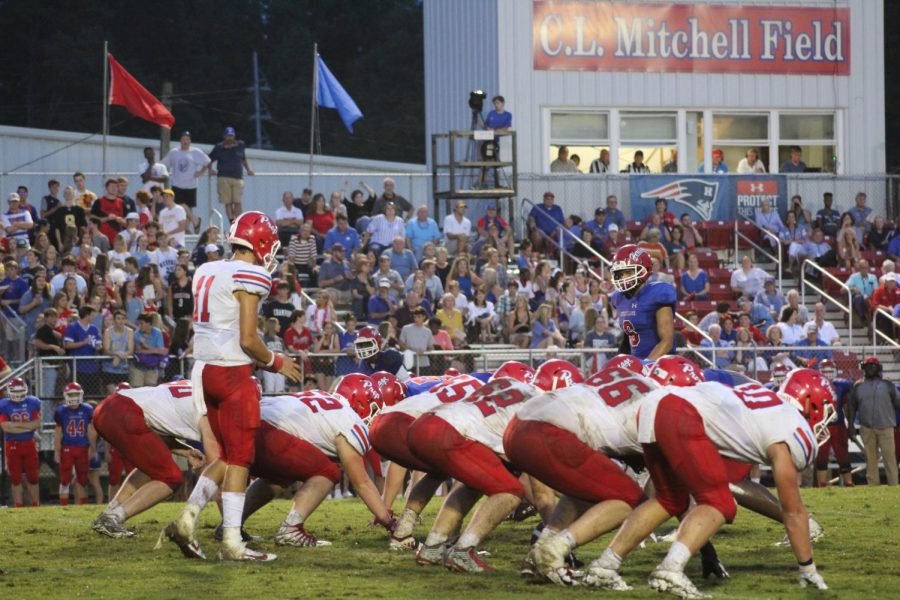 On Friday, August 23, the Jackson Prep football team traveled to Columbus, Mississippi, to face the Heritage Academy Patriots. The squad loaded into two buses for the lengthy drive, carrying their gear and expectations. Being the first game of the season, questions abounded on how the new Prep team would perform. Muddy field conditions and wet footballs turned the first half into a slow-progressing slugfest. A goal line run by Matt Jones in the first quarter gave Prep a 7-0 lead.
Heritage soon strung together a drive of their own, however, resulting in a field goal. Unsuccessful run plays and multiple punts from both squads made the early minutes of the competition uneventful. As the Patriots of Prep entered the locker room at the half, the score stood at 7-3.
At the beginning of the third quarter, Heritage began to move the ball with more success. Their passing game seemed to gain new life, resulting in their first two touchdowns of the game, placing the score at 7-17. Prep's offensive surge in the 4th quarter included two fourth down conversions, a touchdown, and a two-point conversion. The visiting Patriots' late efforts were swamped by the consistency of the Heritage offense, leading to a late Heritage touchdown and final score of 24-15.
The efforts of the Prep team were evident, with many players leaving the field in mud and water-soaked jerseys. Although the outcome of the opener left a bitter taste in the mouths of fans and players alike, the early disappointment will certainly lead to a number of corrections and changes, resulting in better future performances. You can watch the Patriots rebound at home versus Simpson Academy on Friday, August 30.