New Teacher Profile: Dennis Morgan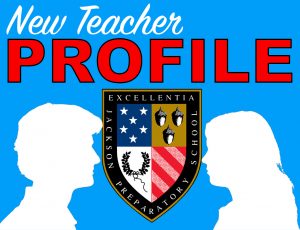 Mr. Dennis Morgan is the new woodworking teacher at Jackson Prep. He decided to come to Jackson Prep after working his own construction company, Dennis Morgan Construction, for many years. His many years of experience in craftsmanship is one of the reasons why he is well suited for this position.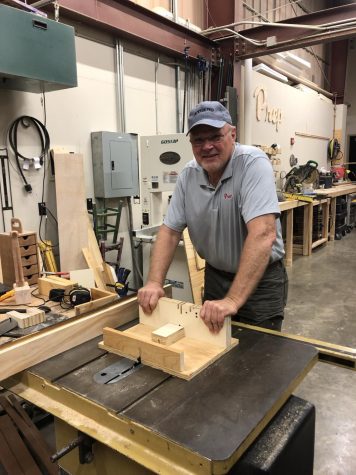 Mr. Morgan grew up in Greenville, MS, where he attended Greenville High School. While in high school he played multiple sports, including basketball, baseball, and track.
To continue his education, Mr. Morgan went to Delta State University. He continued his athletic career in college, where he played the same sports of baseball, basketball, and track. He notes that he participated in "almost every single field event" in track.
Morgan began his working career in 1977, where he became a basketball coach at Jackson Academy. During his second year of  coaching at JA, Morgan first became interested in woodworking. He saw a man selling small wooden ducks and thought to himself, "I can do that," and it soon became a new hobby of his. 
When he got out of coaching, Mr. Morgan decided to open his own construction company, Dennis Morgan Construction, a small company that focused on building houses.
When asked why he chose to come to Jackson Prep and leave his construction company, Mr. Morgan put it simply: "I got old." He is excited about this opportunity because he loves working with young people and enjoys woodworking.  In his woodworking career he has recently been a teacher, but he has also built many different theatrical sets.
Morgan is married and has two adult daughters. In his free time, Mr. Morgan enjoys hunting and fishing and spending time with his family. He is an active member of Broadmoor Baptist Church.