What makes Super Shakes super?
Super Shakes has been widely popular among Prep students because it is a quick fix for breakfast or an after school snack.  Super Shakes has connections with the community, and was actually on the Prep campus at the Prep cross country meet handing out samples to runners finishing the race.  Junior Mara Liston raves about Super Shakes.  "I really enjoy Super Shakes.  They're perfect for after a workout and they have so many options to choose from.  My personal favorite flavor is the chocolate peanut butter caramel.  It's a quick, easy, healthy option, and they have great customer service."
Super Shakes started when dietician Jason Stogner decided to find a healthier option for a quick bite to eat.  With his job in sales, Mr. Stogner had been on the road a lot and had little time to sit down and eat a nutritious meal, so he would have to settle for fast food.  As a dietician, Mr. Stogner knew there had to be a better way to get nutrition in a snap. His wife encouraged him to pursue his idea of opening a shake shop and after 2 years of research, the first Super Shakes opened.  Now there are three stores, with locations in Brandon, Flowood, and Ridgeland.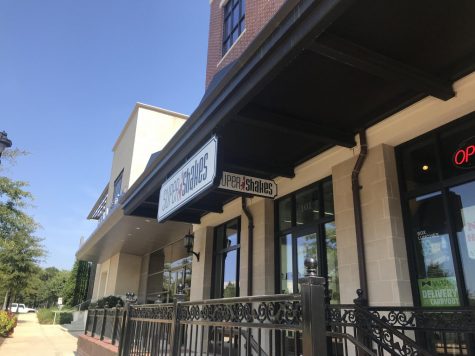 Super Shakes is different compared to other smoothie chains, as it relies on protein rather than sugar.  Super Shakes cuts the excess by not only giving people what the want with numerous flavors, but what they need, protein.  Mr. Stogner emphasizes that protein is a vital part of nutrition, especially for kids.  Protein is important as it boosts immune health, used as a source of energy, and balances fluids in your body.
According to Mr. Stogner, the purpose of Super Shakes is for everyone to live their own healthy lifestyle. With this in mind, the menu gives customers the opportunity to put add ins into their shakes, for people can customize it to their liking. The add ins range from an energy boost, meal replacement, post workout snack, and more.  Mr. Stogner would recommend anything chocolate like Butterfinger or Mocha Java turtle.  With so many choices to choose from , you're bound to find something to enjoy.