New Teacher Profile: Elizabeth Thiel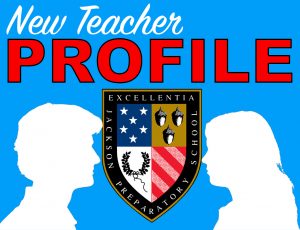 Ms. Elizabeth Thiel is the new show choir teacher at Prep. Ms. Thiel attended Prep in high school, graduating in 2014,  and returned this year to teach what she loves. At the end of her show choir career here at Prep, Ms. Thiel was a member of the team that won nationals in Orlando. Ms. Thiel said the victory was one of the most memorable things during her Prep high school year.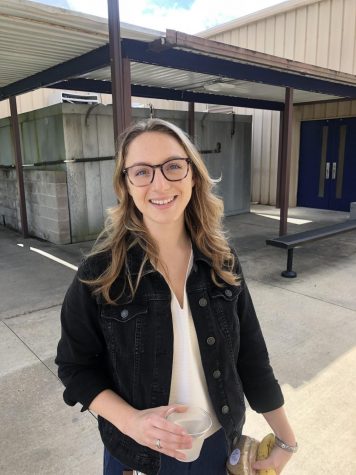 Ms. Thiel said that the differences between being a student at Prep and a teacher at Prep are the following: parents are involved, the school has gotten bigger, and she did not remember how much disrespect people sometimes gave each other. She said that it was really intimidating being a teacher for the first time.
Ms. Thiel has one pet, a cat. She has two older siblings who also went to Prep, and her family is a huge show choir family. Her brother's name is Alex and her sister's name is Katherine. Alex and Katherine were also show choir participants.
Ms. Thiel's favorite free-time activity is acting. In 2018, she played the title role in New Stage Theatre's production of The Diary of Anne Frank. In college, she was an extra in a movie. She also worked on a movie during her sophomore year as a silhouette of a nurse in a hospital service of a man. 
Ms. Thiel wanted to teach show choir because she was in show choir every year she attended Prep. By accident, she tried out for show choir in 7th grade, and, instead of regretting it, she was thrilled she did. 2019 is Ms. Thiel's first year to teach show choir at a school. She said if she were to teach something other than show choir teacher she would teach Spanish, English, or creative writing.