A Day in the Life of a Secret Service agent on duty
Blink and you might miss them. The Secret Service are subtle as they blend into the sea of people. They move swiftly and quietly, and one may spy them dressed in suits, sporting a small lapel pin on their blazers. One of the few times the Secret Service are noticeably spotted are at high-profile events such as President Trump's recent rally in Tupelo. Six of them guarded him: two in the front and three in the back, facing supporters with no facial expressions.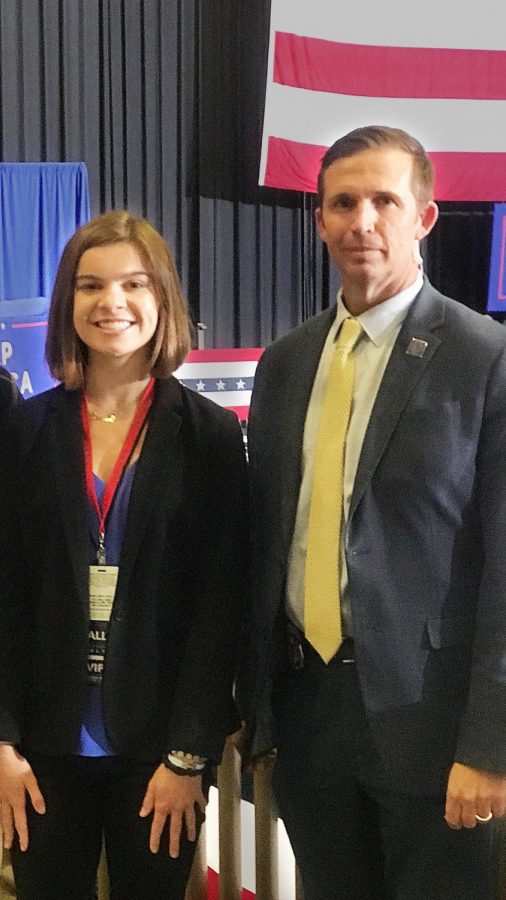 Shawn Wolfe is the Resident Agent in Charge of the Jackson office for the Mississippi Department of Homeland Security, and he gave  an inside look on a Secret Service agent and what they do for a living.
Agent Wolfe grew up an Air Force brat, so he was constantly moving schools when he was young. Home for him is Panama City Beach, Florida, and got a Bachelor's and Master's degree dealing with criminology and criminal justice at Florida State University. 
He started working in federal law enforcement with his job at border patrol in 1997, and eventually got hired by the Secret Service two years later. 
Agent Wolfe commented on what made him want to pursue a career as a Secret Service agent, "When I was ten, there was an assasination attempt on President Ronald Reagan's life, and from that moment I thought the Secret Service was an incredible job. My whole life that was something I dreamed of doing, and I geared my education and career towards reaching that goal." 
Wolfe's job is more administrative, as he's the head of the Jackson office, while following the mission to protect the president, vice presidents, and former presidents, along with investigating financial crimes, including counterfeit money and cyber crime.
"
The great thing about being a Secret Service agent is you could be standing next to the president and the following day you could be arresting a counterfeit. It's always exciting, it's always something different."
— Agent Shawn Wolfe
One of the great things Wolfe said about being part of the Secret Service is being able to witness history, by witnessing things that others don't get to see everyday. 
His most memorable moment on the job was being on the business detail at the White House through George W. Bush and Barack Obama's presidencies. During that time, Agent Wolfe got to travel on Air Force One across the country on assignments.
When asked about the job requirements for a Secret Service agent, Wolfe replied, "The minimum is a Bachelor's degree, but most people who are more competitive that are applying have advanced degrees or some work experience, as most of them have both. The work experience doesn't have to be in law force or in the military; we hire people who are engineers, teachers, or accountants."
A crucial point Agent Wolfe made about applicants is that they're not looking for a "cookiecutter person" to be apart of the Secret Service, but someone with integrity and a trustworthy character. "If we're going to let you stand next to the President of the United States with a gun, then we have to know if we can trust you."
The best advice Agent Wolfe could give someone who might be interested in becoming a Secret Service agent as a career, is to
"Get your education, get some work experience, and do a good job at it. Be persistent and follow your dream, a lot of agents are from small towns, like in Mississippi, but that doesn't mean you can't achieve it."