Previous Youth Governors at Prep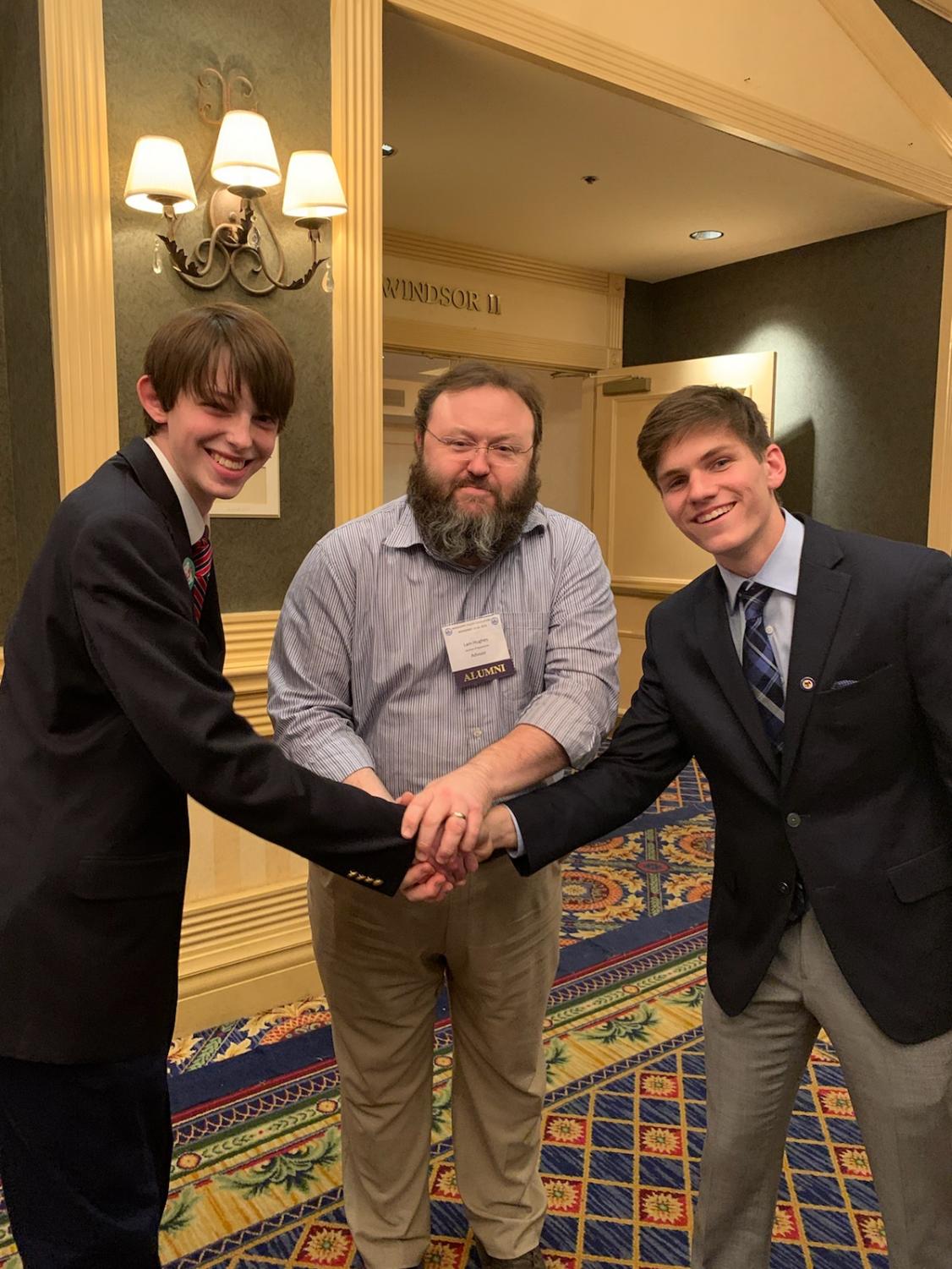 Prep students dominated the 2019 Youth Legislature conference. On top of students winning multiple awards and honors, junior Cass Rutledge took the governor's race, making it the first time that Prep students have held the governor's office for two consecutive years. He succeeds Prep senior Alex Stradinger, who served as this year's leader.
The Prep connections to the Youth Governor's office don't stop there. Prep has had several    students elected over the year, and one, Ms. Mary Kelly Branning, now teaches here.
Serving in 1993, Ms. Branning was the first elected female youth governor. She said the biggest issue of her tenure as youth governor was dealing with the issue of praying in schools. Due to being youth governor, she got to go to Washington, D.C., and meet several congressmen, congresswomen, and Supreme Court Justices. 
Although he did not attend Prep as a student, Coach Zander Romano, who now teaches and coaches at Prep, won the office in 2009.
Coach Romano went to school at Bay High School in Bay St. Louis, MS. He says he enjoyed everyone standing up and clapping for him when he entered the legislative chambers.
Each of these previous youth governors had memorable times from their tenure as governor and offered words of encouragement for Cass.
Coach Romano advises Cass "to appoint great people to join his governor's staff because one person can't do it all".
Ms. Branning says that she is proud of Alex and Cass and knows that Cass will be "both a fantastic and memorable youth governor".
Rutledge said, "This youth legislature campaign was the most rewarding experience of my life. I got to meet so many people around Mississippi, from the Gulf Coast to Southaven. I am excited to be governor and to sign and, more importantly, veto bills."
Next year's conference is sure to be a good one with a Prep student as youth governor, and maybe he will even be able to pass the governor's seat to another Prep student.