Spotify Wrapped Versus Apple Music Replay
**DISCLAIMER** I will only be discussing the two music services Apple Music and Spotify because they are the most popular. If you use another service, such as Amazon Music, Google Play Music, Soundcloud, etc., there may not be a service much like Spotify Wrapped or Apple Music Replay to compare with. 
As the year comes to a close, many things can help remind you of it. Black Friday, 105.1 and its Christmas music, and Mississippi weather that's cold enough for you to put on pants and a sweatshirt but just warm enough to keep the snow from falling. If you're an avid user of Spotify and/or Spotify Premium, a music streaming service and its paid counterpart without ads, then "there's always something there to remind you". Annually, Spotify gathers up its users listening data and displays it for them to see at the end of the year in something called "Spotify Wrapped". This is a display in statistics that cover a person's total listening minutes, their top genre, their top artists, and their top songs. On top of that though, with the decade also coming to a close, users are also given the option to see their "Decade Wrapped", which displays their top artists, songs, and genre of the decade. In turn, this yearly summary helps listeners reflect on what or who they listen to the most and remember what songs, albums, or artists were most important to them. To see this showcase, head over to the Spotify app and, on the home page, you should see a banner directing you to a variety of playlists that range from your last few years of Spotify wrapped and a playlist "wrapping" up your decade.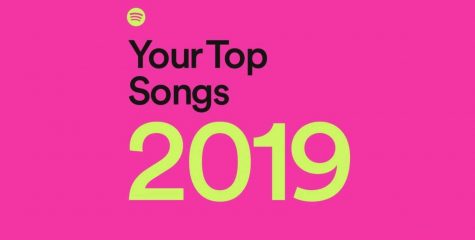 If you are not a Spotify user though, there's still hope for you if you're an Apple Music Subscriber like me. If you go to the address https://replay.music.apple.com/, by clicking the blue button that says "Get Your Replay Mix", a splash screen will appear that entails data like your total hours played, top 100 songs with the number of plays of each, how many different artists you listened to with your top artists listed, and how many different albums you listened to this year with your top 10. After going through all of these numbers, you're given the option to add a playlist of all of your top songs to your library to remember what you listened to the most and what really impacted your listening experience this year. 
In summary, both services offer nearly the same experience: reminiscing the past year (or decade in this case) and remembering the songs you listened to a million times over. On the other hand, though, it is a way to remember the discoveries you made in artists, albums, and songs that have greatly impacted your life in general. It's a reflection of how you've grown as a person through the music you listened to through the year(s).