OPINION: Big Brother commits to customer service! Who knew?
Among the worst scenes of inefficiency I have ever witnessed were when I obtained my learner's permit and intermediate driver's licence.  On my fifteenth birthday, I got up early–long before I would normally get up for school–so that I could be one of the first in line to wait outside a dark, closed DMV office. By the time the office finally opened, there was a line of people backed up past the building next door. Once everyone was finally allowed inside,  they received a number, and then waited for hours. I learned that most of those who do not arrive until after the DMV has already opened rarely get served by the time it closes. They have to go home and try again another day.
When my sister was getting her permit and licence, she waited in line at the DMV for several hours before being able to take her test. While waiting in line to renew her licence one afternoon, she spoke to someone who had taken the previous afternoon off of work, only for the office to close before he got to the front of the line. The existing system clearly needed to be fixed.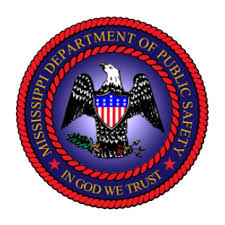 This past September, the state responded to what had been an intolerable situation.  Publicity was now making the issue a political one–in an election year. The Mississippi Department of Public Safety (which includes the DMV) launched an online appointment service to allow a Mississippi driver to make an appointment at a convenient time. The driver would then show up at the appointed time, to renew his or her driver's licence quickly and painlessly.
This past Friday was a half-day at school and I needed a new driver's licence.  So, I made an appointment that very afternoon. The online appointment process was simple. I drove to the DMV, checked in at the kiosk, sat down for less than five minutes and got my new licence. The entire time I was in the building could not have been more than fifteen minutes. 
The opinion section of The Sentry is most often used to highlight problems in our school, our community, our state, our nation, or our world. That is an important role, but sometimes we get the chance to recognize when a problem has been addressed and solved. The DMV's new online appointment service is an example of progress and deserves to be recognized for the advancements it has made.  Now, can we talk about potholes . . . ?