REVIEW: New Jumanji movie scores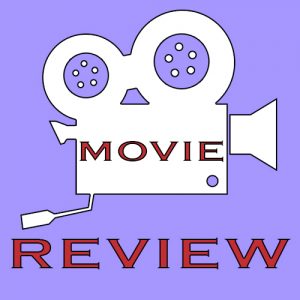 Jumanji: The Next Level was released on December 13, 2019. As the sequel to Jumanji: Come to the Jungle, a successful 2017 film, it had high expectations, and definitely met them with a very gripping film. (The original Jumanji movie, starring Robin Williams, was released in 1995. All the movies are based on a 1981 children's book by Chris Van Allsburg.)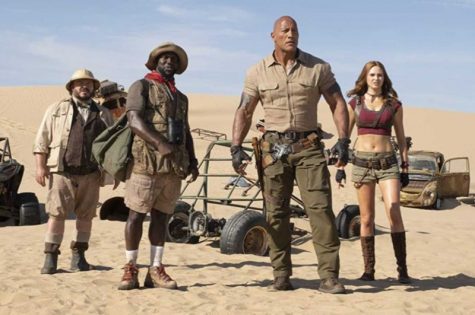 In the 2017 Jumanji, four high school students accidentally embody avatars inside of a game (called Jumanji, hence the title), played by Kevin Hart, Dwayne Johnson, Jack Black, and Karen Gillan. These high school students, before they enter the game, are played by Alex Wolf (as Spencer), Morgan Turner (as Martha), Ser'Darius Blain (as Anthony), and Madison Iseman (as Bethany). 
A new twist, which provided excitement and made the movie interesting, was added to Jumanji: The Next Level. Spencer, Bethany, and Anthony accidentally embody different avatars this time – Bethany enters the game as a black horse instead of the Jack Black avatar, Spencer enters as the Awkwafina avatar instead of Dwayne Johnson avatar, and Anthony enters as the Jack Black avatar instead of the Kevin Hart avatar. While this twist made the film more interesting, it also adds a little confusion – if you haven't seen the 2017 Jumanji, then Jumanji: The Next Level may not make much sense. 
A few new cast members are featured in the movie. Danny Glover (old-best friend of Spencer's grandfather in real life), accidentally enters Jumanji and embodies the Kevin Hart avatar. Danny Devito (Spencer's Grandfather) also accidentally enters as Dwayne Johnson's avatar. The two's back and forth conversations add a hilarious element to the story. Awkwafina is also added to the cast, as Spencer's new avatar. The three well-known actors were a great addition to the Jumanji cast. 
Overall, Jumanji: The Next Level does a great job of following up the last film, and definitely lived up to its expectations with an interesting plot. The setting of the Jumanji game and the goal to escape it were a little different, but it was still a familiar scene. The combination of new and returning cast was also well balanced. 
In addition, the movie ends on an exciting cliffhanger, which adds a thrilling sensation. Jumanji: The Next Level is a great movie if you're looking for a humorous and action-packed film, and is currently still in theatres!