Pursuit brings fellowship and worship to campus
Pursuit, a three day worship series lead by students, was held on January eighth through tenth. It was a time to grow closer to the Lord and pursue a relationship with him, which is where the name originates. The series was made possible through the leadership of upperclassmen and the lead speaker, Johnathon Gatewood, a youth pastor at First Baptist Church of Jackson. 
Four separate events were held, three of which were during activity period. The largest event was held on Thursday night, which involved free Chick-fil-A, a scavenger hunt, and a message followed by small group time. The groups were made up of juniors and seniors who led a group of younger students.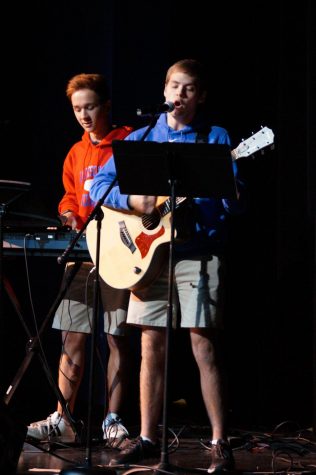 On Wednesday, the event started by the younger children meeting their small group leaders in the Fortenberry Theater. Music followed, led by Walker Jay Patterson, along with a message from Johnathon Gatewood. During the day event on Thursday, only music was played due to the much larger event and message that night. Friday had music, donuts, and hot chocolate to finish out the series along with more fellowship. 
The leaders this year were Blakely Amis, Cassidy ZumMallen, Miriam Cochran, and Mackenzie Shoemaker. Miriam Cochran, one of the leaders of this year's Pursuit, "loved getting to be part of the Pursuit leadership team." She felt that the week went well, and her favorite part of this year's Pursuit was leading her seventh grade girls small group. She loved being a part of this amazing time for students to come together and worship.