Inky Johnson speaks to students about not giving up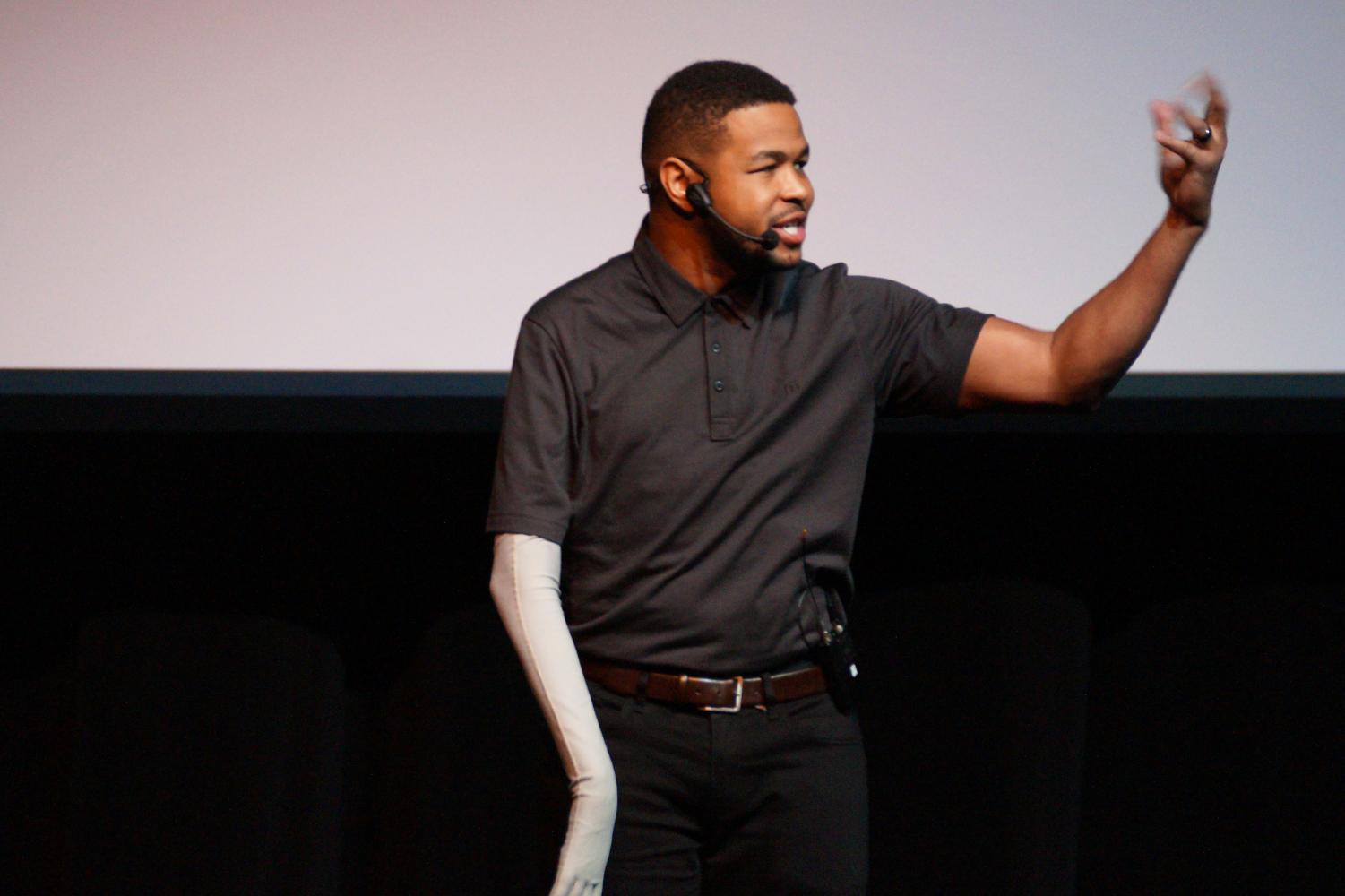 On January 16th, inspirational speaker Inky Johnson came to speak to students as part of the Global Leadership Institute's forum speakers. 
Inky Johnson was a defensive back for the University of Tennessee football team until he was injured in a game against Air Force in 2006. A tackle left him with nerve damage, resulting in paralysis of his right arm. That moment of learning that he could never play football again led him down a path of becoming an inspirational speaker. 
During his speech, Inky talked about his life story and how people were able to impact his life to make him who he is today. One example was his 8th grade basketball coach and math teacher who encouraged Inky to do well in school, by picking him up everyday for school and reading a Bible verse to him. This led Inky to become a hard worker and, eventually, he received scholarships to play football at Tennessee, making him the first in his family to graduate from high school, and eventually, the first from his family to graduate from college.. He became a football star and was guaranteed to be a first round pick in the NFL draft. That dream came to an end when he tackled a player and got injured, preventing him from every playing football again. Although that dream was dead, the drive in him was not. He pushed onwards with help from his friends and family and graduated from college. 
Inky decided to become an inspirational speaker because he wanted to share his story with others to help them overcome tough times in their life and succeed like he did. His speech seemed to work. Sophomore Wat Rutledge said, "It was very cool to see how the people in his life impacted him and motivated him to achieve his goals."