What is TikTok?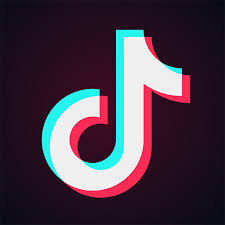 TikTok: the most addicting and popular social media app around the world. Parents are confused about the app and teens are obsessed with it. It was originally launched in 2014 as Musical.ly in the United States and was then obtained by a Chinese based media and tech company called ByteDance. ByteDance had also owned and controlled the app TikTok which was only available in China during the time. After much thought, ByteDance combined the two apps under the name of TikTok. It is worth noting that ByteDance has faced allegations of leaking personal information to the Chinese government, catching the attention of the United States government and military. By 2018, TikTok became the most downloaded iOS app.
So what is TikTok? TikTok is a video sharing app that could be considered the "new Vine". People from the ages of 13 and up can create videos with filters, music, special effects, and much more. They then post their video and wait for other followers to watch. There is also something called a "For You" page that displays random videos from thousands of different users. This provides a never-ending thread of new videos leaving you staring at your screen for hours. At one moment you might be watching someone dancing to a popular song and the next video of a dog trying to sing.  It is very similar to other social media apps where users can like, follow, and comment on everything they see. Most users don't get money for ads and instead achieve it by live stream. Through a live stream, their followers can give them virtual gifts which are in the form of diamonds. The diamonds can then be exchanged for real cash. 
The unique aspect of this app is that anyone and anything can become famous. A popular sound on the app is of a voice saying that "people can become famous for doing the most stupid things" which is very accurate. Some famous users on the app are Loren Gray, Zach King, and of course Charlie D'Amelio. D'Amelio has become one of the most well-known users because of her dance videos resulting in her having a whopping 27.3 million followers. Not only does the app make people famous but also songs. A song that played on the radio for months was "Old Town Road" by Lil Nas X. Lil Nas X released his song in December 2018 trying to make it into a meme on TikTok. Not after long, the song blew up and moved up to #1 on the Billboard Hot 100. 
Though the app is popular among teens, there are many negative effects to it. First, many people find themselves scrolling through TikTok during the day and looking at the clock and realizing three hours have passed by. Somehow they have wasted so much time looking at meaningless videos instead of being productive. Second, it causes insecurities among many people and can even be dangerous. Many users started creating dangerous challenges such as the tripping jump which involves three people standing side by side. The person in the middle jumps while those on the sides kick the jumper's legs just when he or she is about to land. Another challenge included putting a phone charger and penny in an outlet that started causing fires in people's houses. It is scary that users are doing this only for the sake of being "funny" and becoming viral. Another issue about TikTok is that it is controversial in the United States. Congress considers it an international security threat as speculation is general regarding how it is used and shares its user's data. 
In my opinion, TikTok will take over all of the social media apps such as Instagram, Snapchat, and Facebook. It has many features to make it such an addictive app and makes people famous overnight. As time passes, the app will continue to only gain more attention and ratings from the younger generation.