National and international cooperation spread desperately needed aid (COVID-19 update 04/12/20)
Up to date as of 04/12/20.
The CDC page on COVID-19 cases in the United States is updated every Monday through Friday at noon, and preliminary statistics are posted at the same time on Saturdays and Sundays. CDC statistics were taken from the 04/09/20 update and the preliminary 04/12/20 update.
By the numbers
As of Friday (4/10/20), 184 countries were reporting cases of COVID-19. Confirmed cases in the United States have surpassed 520,000, and deaths have reached approximately 20,480.  California, Louisiana, Michigan, and New York and surrounding areas of New England remain hotspots for the spread of COVID-19. This week, millions of masks, gloves, and other personal protective equipment (PPE) were shipped to hospitals around the nation; FEMA and the US Department of Health and Human services have distributed approximately 11.7 million respirators. Apple has also begun producing plastic face shields at a rate of 1 million per week to help alleviate shortages. Twenty-two field hospitals have been built in eighteen states by the Army Corps of Engineers, including a 2,500 bed hospital constructed in a convention center in Chicago, and $100 billion dollars in direct aid has been reserved for hospitals. 21,000 national guard members have been activated to assist with the strain on hospitals and other areas of the civilian sector. Thirty-eight states have positive test percentages at less than 5%. New York City has seen more deaths from COVID-19 than from the September 11, 2001 terrorist attacks. 
Is the curve beginning to flatten?
Throughout press briefings this week, doctors Birx and Fauci discussed statistics coming in from areas across the country. In New York City particularly, the differences between the daily increases in case numbers and deaths are beginning to decrease, and Dr. Birx clarified that this is a sign the curve is beginning to level out. Other areas of the nation are also seeing these changes in statistics. Governors in Washington State, Oregon, and California have begun sending ventilators to other states or returning them to the national stockpile, as hospitals begin to see a decrease in demand for the apparatus. According to Dr. Birx, the mortality rates seen in the United States are lower than those of a number of other countries relative to population.
Though the origin points of the outbreak are beginning to reach the infection peak and see a leveling of case numbers, other areas are beginning to experience increases, as the virus reached different regions at different times. The approach of the peak and subsequent travel down the opposite side of the infection curve does not mean social distancing and mitigation measures can be immediately relaxed. It is important now more than ever that citizens maintain these measures in order to prevent a second wave of infections.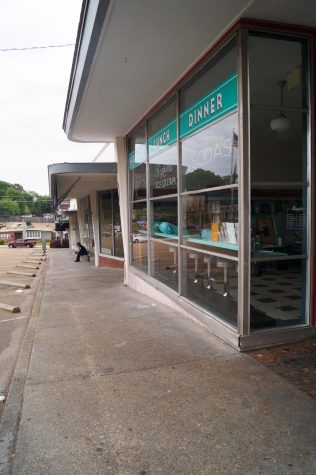 Models modified to reflect mitigation efforts
Models used by the COVID-19 task force have revised predictions of between 86,000 and 90,000 deaths to between 81,000 and 61,000 to reflect mitigation efforts. According to the IHME model, peaking across the nation will continue through May. However, Dr. Birx and Dr. Fauci both emphasized the importance of basing discussion, recommendations, and policy on actual case numbers as they come in because models are unstable and constantly changing as live data is reported. By May, antibody testing is expected to be more widespread in order to identify people who contracted COVID-19 but did not display symptoms in order to increase accuracy of infection and death rates. "Data always trumps models," Dr. Birx stated at the April 6 press conference. 
States with extensive contact tracing have also seen lower cases numbers. The doctors have been working to determine the most vulnerable areas for future outbreaks and which areas will begin seeing peaks in case numbers in the coming weeks.
As testing continues to increase, a disturbing trend has emerged. Minorities, specifically African Americans, have been disproportionately affected by the COVID-19 outbreak. Doctors Birx and Fauci both addressed this statistic at multiple press briefings, and Fauci explained that African Americans are often genetically predisposed to experience the health conditions that result in serious complications from COVID-19. He also mentioned that the statistic points to systemic problems with the United States health system. The surgeon general, Jerome Adams, clarified that while minorities are not genetically or biologically predisposed to contract COVID-19, "they are socially predisposed to coronavirus exposure."
Drugs and vaccines enter clinical trials
Ten drugs are currently in active clinical trials, with 5 more expected to enter trials soon. Two vaccine candidates are also already in clinical trials, and Dr. Fauci is optimistic that by the summer we may begin to see the results of some of these trials. When a vaccine is successfully developed, it is highly unlikely that the United States will again experience a situation similar to the current crisis. Hydroxychloroquine, a drug used to treat Malaria, and Azithromycin continue to be the most common options for treating severe cases of the virus. Hydroxychloroquine has a low risk rating with the FDA, but treatment of either drug requires a recommendation and approval from the patient's doctor.
The good news (because we definitely need some!)
Italy and Spain, two of the nations hardest hit by the pandemic, are both beginning to see a decrease in case numbers, and the current trend in United States cases reflects trends these nations experienced a week ago. Doctor Birx stated that these trends are a result of the mitigation efforts taken by Italy and Spain, efforts that the United States has taken steps to mirror. 
A trade deal was brokered with China this week which resulted in China purchasing $250 billion dollars of American products, including $50 billion dollars of agricultural produce. 
United Kingdom Prime Minister Boris Johnson, who was admitted to the ICU at the beginning of the week due to COVID-19, was released from intensive care on Thursday and from the hospital today.
 Project Airbridge, an airlift operation coordinating the transportation of critical supplies  overseas and across the United States, kicked into high gear this week. While international tensions have run high in recent years, nations around the world have supported each other throughout the pandemic, and the United States has sent ventilators to both China and the United Kingdom and received PPE from overseas.
"Thank you, America. Thank you for responding. Thank you for putting other people's lives in the forefront of your thinking, and putting [them], again, over and above your own inconvenience and difficulty." – Vice President Mike Pence
The COVID-19 pandemic is a developing story, and The Sentry will continue to post updates as the situation progresses.