The number of COVID-19 cases continues to rise as Easter week ends (COVID-19 Mississippi/Jackson update 4/14/20)
Up to date as of April 14th, 2020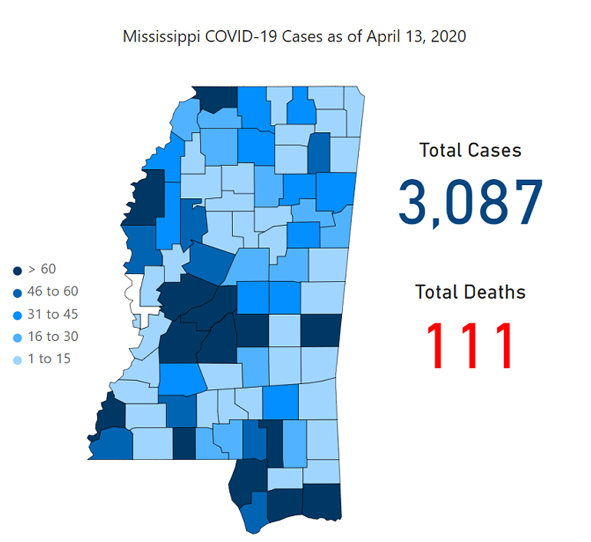 Easter week saw COVID-19 cases continue to rise in Mississippi with almost 2,000 more cases. As of April 14th, Mississippi has 3,087 cases of the novel coronavirus and 111 deaths across all counties but Issaquena county.
The statewide shelter in place order that was issued on April 1st is still in effect until April 20th, although Governor Reeves said that it might be extended. According to recent models of COVID-19 trends, the peak in Mississippi is set to be at the end of this week on April 18th.
The statewide shelter in place order closes all nonessential businesses, and only essential business or travel is permitted. Social distancing is a must, and people are encouraged to wear masks when leaving the house. Public schools have been closed until the end of the semester.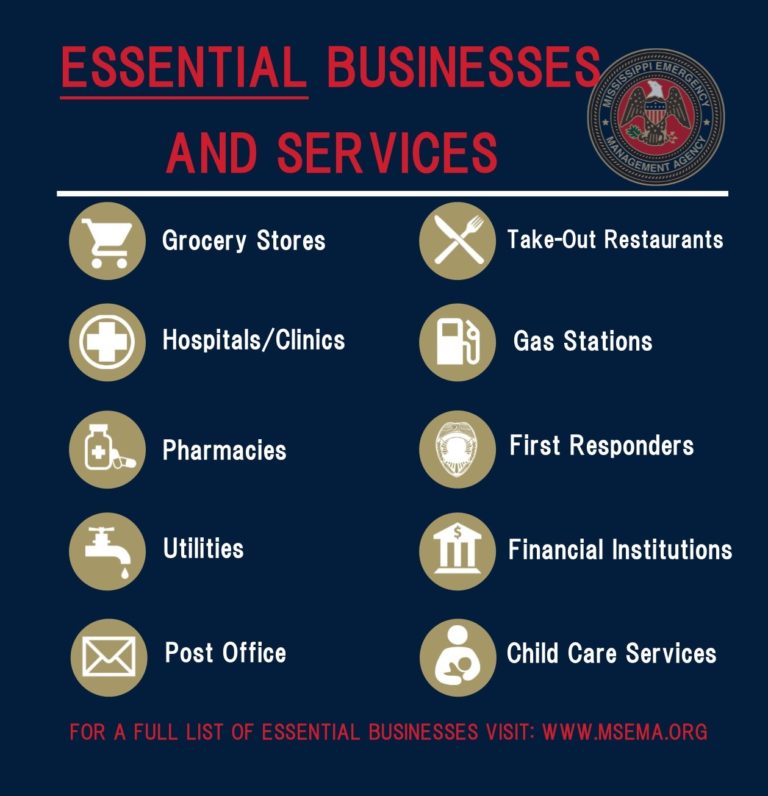 Closer to home, in Jackson, Mayor Chokwe Lumumba reported that 7,000 COVID-19 testing kits were purchased. 1,000 of those kits are meant for first responders and inmates in the Hinds County jail. Mayor Lumumba has also said that first responders will receive hazardous pay checks for their duty on the front lines. Jackson has partnered with local hotels to provide places to stay for those infected with the coronavirus.
The University of Mississippi Medical Center, UMMC, is continuing to test people for the virus. In response to the potential need of ventilators, UMMC doctors have invented a ventilator from common items, such as garden hoses and lamp timers, found at hardware stores. This new ventilator is meant as a last resort and is still awaiting approval from FDA before use.
UMMC still has their testing site at the State fairgrounds and plans to set up one day sites across the state. To be tested, residents must have a fever of at least 100.4 degrees Fahrenheit, a severe cough or chest pains, and shortness of breath. People who have been simply exposed should stay home and get tested only if they begin showing symptoms. To qualify, residents must download the C-Spire Health app, fill out the applications, and speak to health experts about their symptoms. Once qualified, residents can pull up to the fairgrounds from 9 a.m. to 5 p.m. Tests take about 15 minutes.