National Honor Society recognizes scholarship and more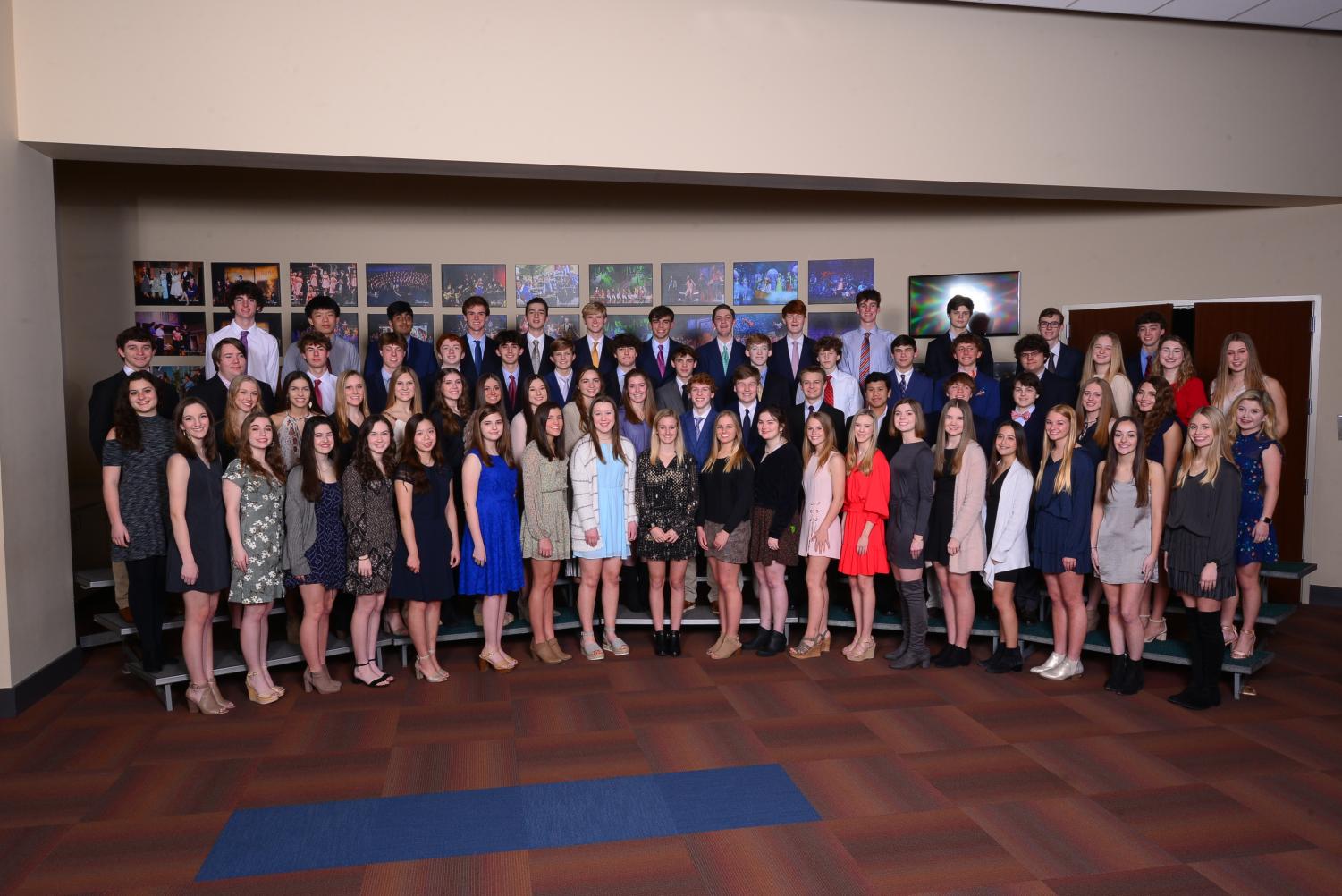 At Jackson Prep, the National Honor Society is one of the more prestigious groups, as it recognizes students for academic achievements and volunteer hours. The National Honor Society is a nationwide program for students with an average GPA of 93 or above.

To keep their place as a member of the Society, a student must maintain the 93, maintain strong character, and work seven hours on NHS sponsored projects, while two of these hours should be off campus. These volunteering hours include tutoring, bell ringing for the Salvation Army, working Jackson Prep track meets, and many more exciting activities. 
There are four "pillars" of the Nation Honors Society in which members should excel.  These pillars are scholarship, leadership, community service, and character.  The induction ceremony took on Monday, February 3, in which the organization welcomed over seventy new members.
According to Ms. Lou Ann McKibben, the sponsor of the National Honor Society, "NHS had a great year prior to going to remote learning; our officers had done a fantastic job organizing and promoting NHS service."
Like many campus groups, NHS has not been able to accomplish all that they had hoped to due to the coronavirus. They had planned to elect new officers during the last meeting in May. They will now have to do that in the first meeting next school year in August, and they will start working on another great year that will conclude with a NHS trip to San Francisco in the spring. While Mrs. McKibben along with many of the members of the National Honor Society are devastated their year was brought to an abrupt end, they are hopeful and excited for what the next year has in store.