Quiz Bowl year in review: Victories and virtual tournaments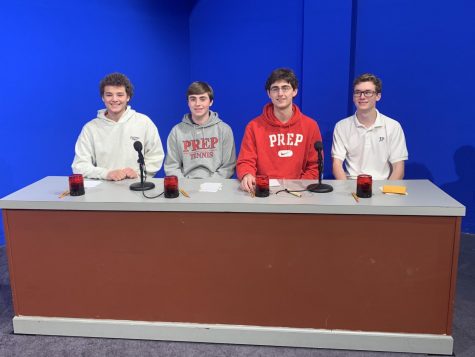 Quiz bowl is a great way to further your knowledge.  Within the past few years, quiz bowl has become a semester elective class, separate from the Prep team that competes in tournaments.  This year, Mr. Lain Hughes taught the class. Although Hughes had been the team sponsor years ago, this was his first year teaching the class.
Mr. Hughes said that the "traveling team" for quiz bowl came out at or close to the top rankings of two tournaments this year.  At the Academic Competition held at Mississippi College, the Prep quiz bowl team for the tournament lost by ten points after a "nail-biting" competition against Parklane Academy.  The team consisted of seniors David Crews, Hogan Privitt, Virden O'Brien, and junior Ty Usey.  A slightly different team, consisting of seniors Virden O'Brien and Olivia Moore and juniots Ty Usey and Alex Roberson, competed in January at the MAIS Quiz Bowl Tournament.  They defeated Central Hinds Academy, Starkville Academy, Simpson Academy, and Vicksburg Catholic.  The team made it all the way to the championship round where they beat East Rankin Academy by ten points.  The Jackson Prep quiz bowl team came out victorious.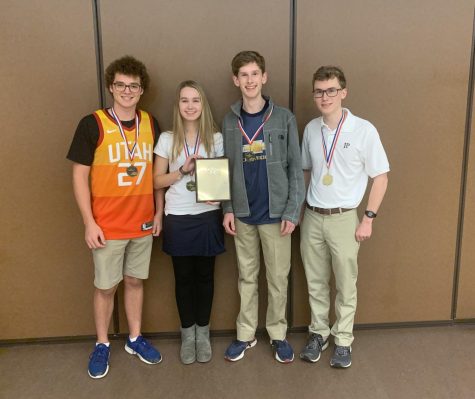 The quiz bowl team and class are independent of each other; however, Mr. Hughes is the sponsor and teacher of both.  The quiz bowl elective class is a semester class offered to junior high and senior high students.  After the coronavirus prevented everyone from returning to school, the class switched to using Kahoot! to continue their studies.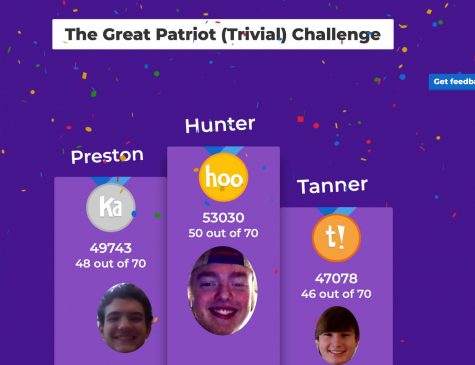 On April 30th, the quiz bowl class, along with Mr. Hughes, sponsored The Great Patriot (Trivial) Challenge.  Not only did the Zoom and Kahoot! competition test student's knowledge of general information, it also required participants to know facts about Jackson Prep. 
Junior Hunter Yelverton dominated the tournament after not missing any of the fifty questions and won first place.  When asked his thoughts on the online tournament, Hunter responded, "Although it's disappointing that we can't have trivia night in person, the Great Trivial challenge was a very fun way to bring students together virtually."  He went on to say that the tournament consisted of a series of different questions, yet many related to Jackson Prep.  Hunter concluded by saying, "I highly recommend doing it if there is another one."
Second place went to junior Preston Speed and third place went Junior Tanner Gough.  Preston commented, ""Mr. Hughes and the quiz bowl class did a great job creating a challenging and entertaining trivia game.  It was a fun way to test my Prep and general knowledge with fellow students.  I hope to see the quiz bowl trivia continue to grow and bring in more students in following years."