The mysteries of North Korea now include leader's health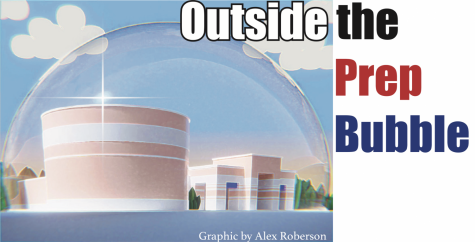 April 15: North Korean leader Kim Jong-un is notably absent from the celebration marking his grandfather's birth, a celebration he has never before missed. Though Kim Jong-un has previously disappeared from the public eye for weeks at a time, his absence from the celebration along with the usual secrecy from North Korean government officials led to speculation about the leader's health. The North Korean leader was last seen publicly in state media at an April 11 Politburo meeting. 
Rumors rapidly began circulating reporting everything from Mr. Kim recovering from a sprained ankle to undergoing a cardiac procedure supposedly performed on April 12 to his death. Reports from South Korean-based website Daily NK, a site relying on anonymous sources inside North Korea, furthered rumors about the state of Kim Jong-un's health, reporting that the North Korean leader had undergone surgery at Hyangsan Hospital; since both Kim Jong-un's father and grandfather had suffered from heart problems, such statements did not seem unreasonable. 
Reports from sites like Daily NK are often speculative and contradict each other. Speculation concerning the internal workings of North Korea and the actions and health of its leaders have spread before and often prove difficult to verify. The South Korean government was quick to question these unconfirmed reports, and South Korean intelligence had "so far detected no special signs in North Korea." Many of the rumors were traced to news sources in China, and other unsubstantiated claims were made my media outlets around the world, including CNN reports stating Washington officials were monitoring claims that the North Korean leader was "in grave danger" and a TMZ headline declaring the leader was reportedly dead following a botched cardiac procedure. The South Korean government later stated that it was confident there was nothing unusual about the events in North Korea and that there was no basis to the rumors surrounding Mr. Kim's health; South Korea's direct statements confirming the matter are unusual, however, as South Korean officials usually take a "neither-confirm-nor-deny" stance on events inside the secretive country to the north.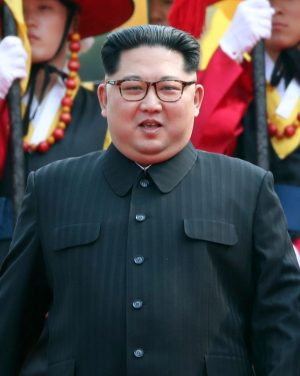 The certainty of South Korean officials appeared well-founded when Kim Jong-un reappeared in North Korean state media on May 1 at the opening of a fertilizer factory following a three week absence from public media. The North Korean leader was also reported to have appeared at a May Day celebration. A CNN report states that a US official has said that current intelligence indicates the photos of Kim Jong-un are legitimate. 
As Kim Jong-un has no designated heir, discussion and concern arose over who would take his place and command the North Korean nuclear arsenal were he truly dead. Would his sister, Kim Yo-jong, who has recently expanded her duties assisting her brother in the government, take his place? Or would Choe Ryong-hae, the second highest leader in North Korea, attempt to fill the inevitable power vacuum? In a police state like North Korea where much of the governmental power is vested in one figure, power shifts could have disastrous effects, especially in a country with a nuclear arsenal as unpredictable as North Korea. Who would control the nuclear arsenal and other missile capabilities of North Korea is an important question. President Donald J. Trump of the United States has taken steps to work with Kim Jong-un since he first took office in 2016; whether these attempts have been successful is another discussion for another time entirely. The sudden removal of Kim Jong-un as a factor in North Korea would completely dismantle any progress the United States or South Korea made in working with North Korea, and a new leader's strategies would be completely unknown to other world leaders.  
What the recent situation has also demonstrated is the ease with which rumors spread and are believed. Though many networks reported on Kim Jong-un's health with the caveat that these reports were unconfirmed, some did report Mr. Kim's poor health as a fact. The spread of unfounded rumors can cause confusion and muddy the waters of international politics. The black hole of rumors and speculation that formed around Kim Jong-un's temporary disappearance demonstrated how quick people are to accept unfounded information and proved just how difficult it is to confirm information about events within North Korea. 
This has been the final installment of "Outside the Prep Bubble." Hannah Grace Biggs, signing off.