MAIS schools make plans for fall sports amid pandemic
Due to the uncertain nature of COVID-19 related mandates and regulations, the facts stated in this article may be rendered incorrect due to a change in circumstances.  Information is assumed correct as of August 4.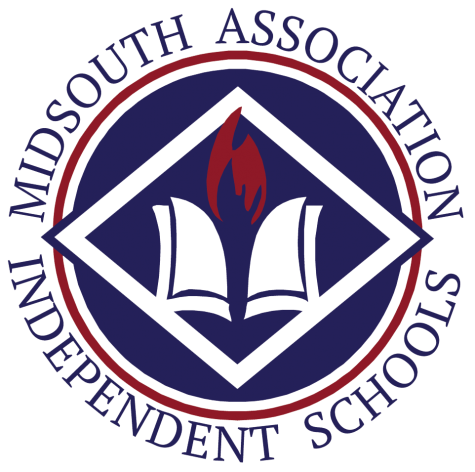 The MAIS has stood fast in its commitment to having sports operate as close to normal as possible despite continued coronavirus concerns. These concerns, which weigh the safety of players, coaches, and spectators, have caused the postponement and cancellation of public school activities. The most notable of these decisions was made by the Jackson Public School system, which tentatively ended its fall sports seasons, citing a possible shift of games to the spring.
As school systems take different paths to navigate these novel circumstances, the question remains: what will Mississippi high school sports look like? According to the MAIS's decision, private school sports will not look very different. Although any MAIS school has the freedom to opt-out of interscholastic competition, the 2020-2021 season officially opened for fast-pitch softball, volleyball, and girls soccer on July 31. Football's first possible gameday will be on August 21. However, the MAIS's public statement only lays out a very simple framework for the upcoming seasons, leaving decisions on fan capacity, player safety, and social distancing up to individual schools.
Jackson Prep's return to school protocol states that the capacity of athletic venues will be determined according to government regulations, with social distancing at all events. Masks will be required in indoor venues at all times but will not be required for those seated at outdoor venues.
Besides those rules, little is available to paint an image of this year's competitions. However, it is safe to assume that private schools, especially those in central Mississippi, will have very similar guidelines on athletic events and school operation. Such organization is not being displayed in Mississippi's public school ranks, though. As individual school districts either opt-in or opt-out of athletic competition, a free agent market is seemingly forming from eager athletes left without a season. 
Athletes from the Jackson Public School system have already expressed displeasure with their district's cancellations, showing their desire to play their senior seasons at different schools on social media. Even a small scale migration of athletes out of Jackson schools could have a huge effect on private schools and even other public schools in the metro area.
It is altogether difficult to envision what the fall will look like for Jackson Prep athletics. Undoubtedly, the scene will be much different than what we are accustomed to, but Prep students can all smile about the Patriots returning to Flowood's fields. Just smile under your mask because you'll need one.