MAD Project leads to installation of new on-campus WiFi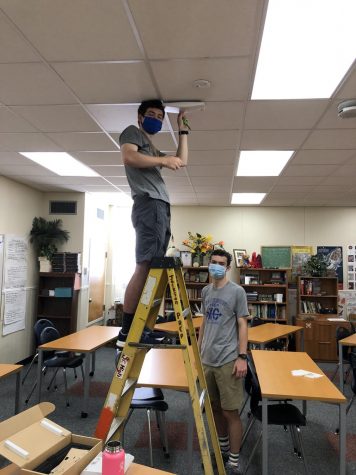 Over a three weekend period, a large group of students led by Walker Headley, a junior, and Ms. Laura Bishop, Head of IT, has been installing new WiFi routers all over campus. This is a MAD project, or Make A Difference project, for Walker and these students, since they are helping Prep and other schools in the area. 
These new access points are tremendously helpful for Prep since the internet connection is necessary for students, faculty, and administration. The new system is set up with Wi-Fi 6 routers, and the old access points are being sold at a low price to local area schools so that they can improve their own WiFi systems. Wi-Fi 6, among other enhancements, is specifically targeted to improve high density environments.
This replacement has been a goal for Prep for about the last two and a half years because Prep was in a lease purchase agreement of the previous Aerohive system. This new system will also allow students to remain connected throughout the Prep campus, as opposed to the previous system that would often disconnect the devices as they were moved around campus. Also, WiFi 6 will allow more devices to be connected to Prep's WiFi. The upgrade of this system is comparable to replacing a phone bought in 2013 with a current phone.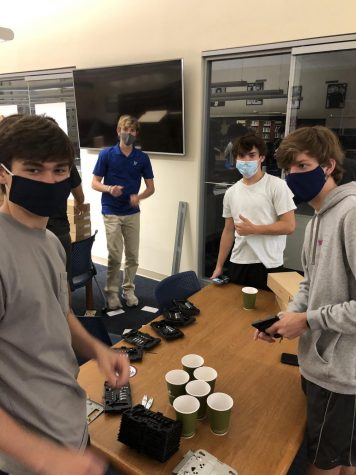 The targeted lifespan of the new WiFi 6 system is five to seven years. Another addition to the system is a new guest WiFi system for visitors on campus. The new JP-Guest Wifi will broadcast Monday-Friday from 4:00 pm until 10:00 pm, and all day on Saturday and Sunday.  
This new installation will be valuable to the Prep community in the years to come, and it is a great update to the campus. This replacement is also helpful to the local area schools who will be able to improve their WiFi system by using our old access points.