Meet the Patriot Man: Worth Hewitt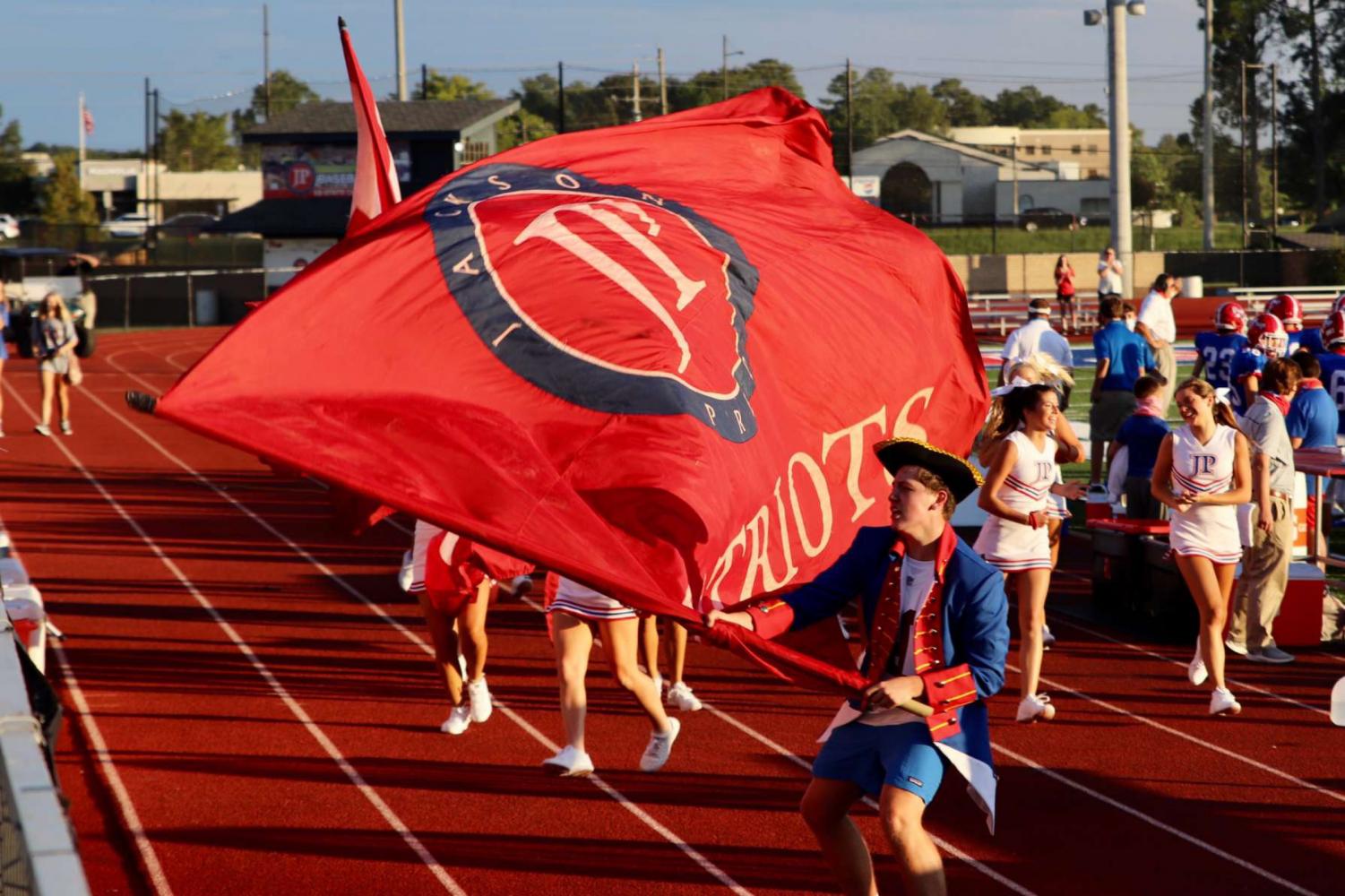 This school year has brought many new changes to Jackson Prep. One of these is a new Patriot Man, junior, Worth Hewitt. Worth applied for the job last spring as Ben Johnson approached his graduation. Worth shared that, "Ben left some big shoes to fill, but I'm going to do my best to live up to his legacy." 
Worth isn't just the mascot at Jackson Prep; he is involved in many things! He is a player on the golf and tennis teams. He is in the Mu Alpha Theta math honors society and is the junior Vice President of the National Honor Society. He is the student council Vice President of the Junior Class and has been on student council since the 8th grade. He has been in the Jackson Prep fall musicals since 7th grade. He is an active member of Ducks Unlimited, Spanish club, and service club. He has two younger siblings at prep, 7th grader, Anne Melton, and 9th grader, Banks. In his free time, he can be found hanging out with friends or eating El Sombrero.
As a junior, Worth will be the patriot man for the next two years. "This year has presented many challenges for the Jackson Prep student body. I want to do a good job as patriot man despite changes made due to COVID-19, and I am looking forward to the rest of the season and next year!" 
If you look around the field, it is apparent that football games are extremely different this year. Students are wearing masks, yellow caution tape lies on every other row, and junior high students are not gathered in clumps behind the endzone. However, if you look on the track, you can still find our patriot man in his coat and hat waving the big red flag back and forth, cheering the team on, and encouraging school spirit in the stands.