Mistletoe Marketplace returns Nov. 4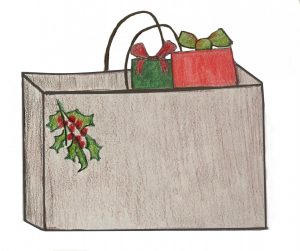 When Mississippi hears the word mistletoe, we all think of the wonderful event the Junior League of Jackson hosts. This event gets everyone in the Christmas spirit! This year is the 40th anniversary of the Mistletoe Marketplace, and they are not giving up.
The event this year will be held November 4 – 7; the theme is "winter wonderland." There are many new vendors that are excited to participate in this year's Mistletoe Marketplace. Some are, but are not limited to, Mills Gourmet, Made Beauty, and SNAP. 
There are Covid-19 restrictions and guidelines put in place to keep all of the shoppers safe. Masks will be required in the building, and temperature checks will be taken daily for the merchants, volunteers, and shoppers. To keep in mind of social distancing, decals, which will show six feet apart, will be placed throughout the trade mart. The aisles are going to be one way to help with crowd control, but also the coliseum and trade mart will be cleaned daily to keep everything as sanitary as possible. The Junior League encourages you to pay with contactless options like with a credit card. Also, hand sanitizers will be placed throughout the marketplace. These guidelines are subject to change as the pandemic continues. 
Mistletoe Marketplace is an event that will bring some normalcy back to a hectic 2020.