Coffee Corner: Mocha Mugs vs Lakeland Coffee Co.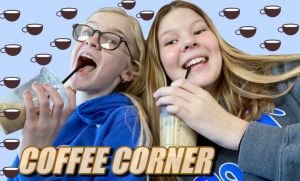 Coffee Corner is a recurring issue that finds the best coffee in the Jackson Metro-Area. Two coffees shops will be reviewed, and one will be chosen as the best in taste, customer service, and experience. This issue we reviewed Mocha Mugs and Lakeland Coffee.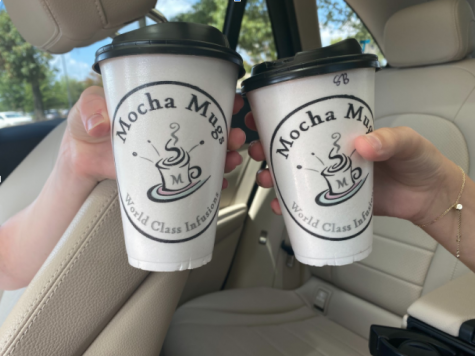 Mocha Mugs has a wide variety of flavors that can fit anyone's preference. It only offers a drive-thru, which can be convenient, but also frustrating since you can't sit down and enjoy the coffee. The barista greeted us with a smile and a 15% student/teacher discount. The prices are affordable, and a customer's tenth drink is free when used with the punch card! The service is far superior to some chain coffee shops in the area. We both agreed that the customer service and experience made drinking the beverages so much more enjoyable.
They are mostly known for their signature drinks which are by far our favorites. The coffees that we ordered included The Salted Blondie, Caramel White Mocha, Toffee Crisp, and Nutty Caramel. The Salted Blondie was our favorite, and our least favorite was Nutty Caramel. The Salted Blondie was very creamy and sweet, but it had a strong espresso flavor. The Nutty Caramel had an overpowering bitter flavor and very nutty aftertaste.
Lakeland coffee is a small drive-thru like Mocha Mugs. Having a drive-thru option allows customers to get coffee faster. Although Lakeland Coffee has a smaller menu, meaning there is not a very wide variety of signature drinks. The menu is more on the simpler side which can be good for people who are indecisive. Like Mocha Mugs, the drinks are affordable. The baristas' service was great; they gave us our drinks within a few minutes of ordering.
The drinks we ordered were Mocha Mint, Nutty Squirrel, Marble Mocha, and Caramel Cream. We loved all of the drinks because none left a bad aftertaste. Our personal favorites were Caramel Cream and Marble Mocha. Nutty Squirrel was a great fall drink because of the bursting hazelnut and cinnamon flavor. Mocha Mint did not satisfy us; it tasted like a pack of minty gum. 
Between the two coffee shops, Mocha Mugs is our favorite. We believe that Mocha Mugs offers the best experience because of the great service, array of options, and affordable prices.