Radiohead's "Kid A" grows up, turning 20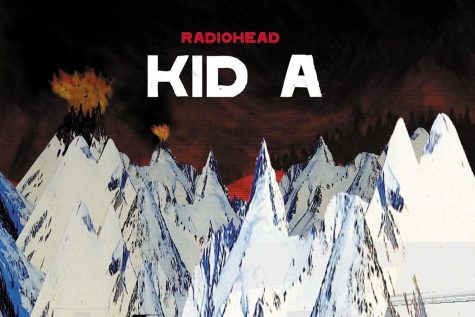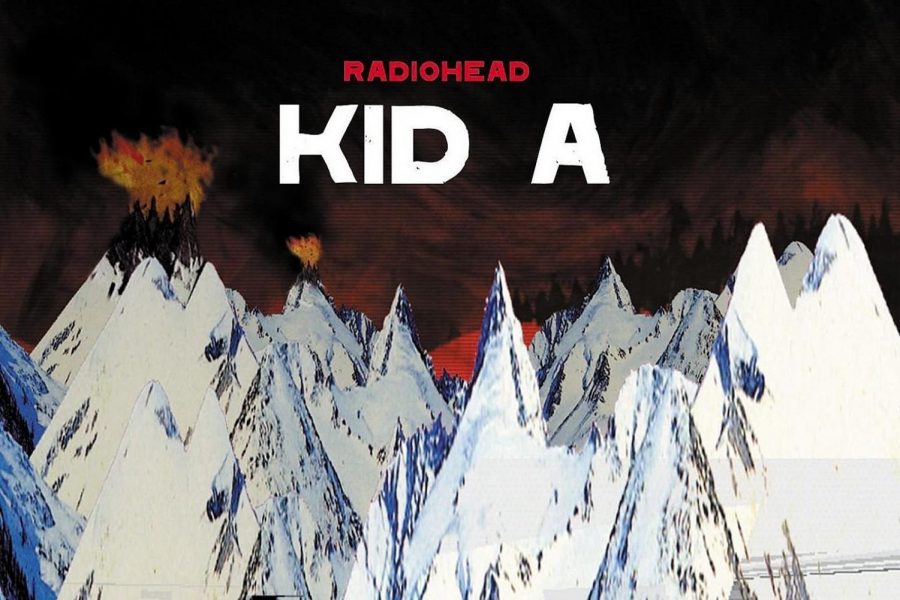 Two whole decades! It's crazy to think that it's been that long since Tiger Woods became the youngest player to win a Grand Slam in Golf…just kidding. I'll leave that for another story, if anything. Over the past month or so, one of the artists/groups I've really dived into has been Radiohead. The widely-known British alt-rock band made its impact throughout the late 90s & early 2000s with now-regarded classics such as The Bends, OK Computer, and In Rainbows. Although their lead singer Thom Yorke has taken his solo career more seriously in recent years, the band is still intact. The band's last full-length album, A Moon Shaped Pool, was released four whole years ago, leaving fans anticipating the next. Whatever it may be, the one thing I think is so great about Radiohead's catalog is the amount of quality albums they've crafted–each with a totally different sound and feeling–that gives music listeners in general much to appreciate. As I began to really get into their sound, I realized one of their releases had a pretty big birthday that had just passed. When I began listening to Kid A, I was very lost. After a couple of listens through. though, it finally clicked, and I saw the beauty behind the madness that was this album.
On October 2nd, Radiohead fans worldwide remembered their first experiences with Kid A twenty years prior. For many, they were very confused yet very intrigued. It was almost a complete change of sound from their previous record, Ok Computer. Previously, they focused more on the use of guitar heavy instrumentals while, here, they exchange that with a more synth-focused electronic sound. In an interview he did shortly after Kid A's release, lead Thom Yorke mentions that he was bored of rudimentary rock-and-roll and wanted to go further. However, he actually says that because their Ok Computer tour spanned such a long period of time, he was stuck in a nearly two year writer's block. He says that had it not been for the band finally putting their heads together and creating a quality record, they would've broken up. It wasn't until after the album's release that Thom realized the cause of his creative drought came from a sense of not having control over anything in his life. So, from quite a dark time in his life, Thom created something incredible that still amazes those discovering it for the first time today. Rolling Stone praises Kid A in a recent article talking about the anniversary by saying, "It's safe to say that OK Computer and The Bends, great as they are, remain so famous today chiefly because they were made by the guys who went on to make Kid A."
On top of critical acclaim, Radiohead set many milestones. During the 2001 Grammys, the group was nominated and won alternative album of the year as well as being nominated for album of the year. On Pitchfork's top 200 albums of the 2000s, and on Rolling Stone's top 100 albums of the decade, it was placed at #1. While most music reporters and reviewers still herald this album as greatness, many fans hold it on such a pedestal as well. Most see Ok Computer, In Rainbows, and Kid A as pretty interchangeable as the objective top three rankings of their albums.
Yeah yeah I hear you, "but Dax, what do YOU think about this album?" So let me tell you the truth: I turned it off about halfway through my first listen. I didn't understand it. When I arrived on the title track, the hushed voice of what seemed like a robot talked for four monotonous minutes in which I felt more and more eager to listen to something else. However, there was something about Kid A that intrigued me to come back later. About a month ago, I took on the challenge of going through and stomaching the whole thing. Now, a month later, I can't get enough of it.
The album begins with the unforgettable chords in "Everything in its Right Place" that never fail to put a smile on my face. It then transitions into "Kid A", the title track previously mentioned, which sets up the weird and avant-garde feel to the album. Next up is "The National Anthem" which is a neat conglomeration of horns, frequent crescendos, and heavy guitar action. "How to Disappear Completely" is Radiohead at their most vulnerable, with Thom Yorke saying once that it's "the most beautiful thing [they] ever did". "Treefingers", an oddly titled track, seems to give listeners a bit of a break between the first and second halves of the album with a purely ambient interlude. "Optimistic" comes in hot with aggressive guitars that are cooled down by the uplifting hook, "the best you can is good enough". "In Limbo" seems like a continuation of "Optimistic" with its seamless transition, yet its mesmerizing guitars and vocal performances help it take the cake as my favorite off the album. The following song "Idioteque" is one of Radiohead's most famous–and for good reason. While lyrically, like many Radiohead songs, it doesn't make total sense, it's a track jam-packed with emotional vocal performances and creatively-used synths to create something totally unique. "Morning Bell" sets the stage for the final act of the album, which lets the listner down slow and gentle. "Motion Picture Soundtrack" which, originally, was the final track of the album, but the last 53 seconds turned out to be a hidden track named "Untitled", which is now listed as part of the album on most streaming services. So with that said, "Untitled" finishes the album out beautifully and leaves the album off on "a good note", literally and metaphorically.