Coach's Corner: Coach Eklund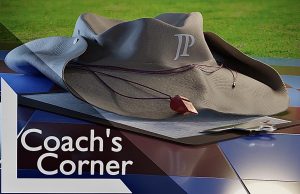 Graham Eklund has only been teaching at Jackson Prep for a short period of time, but has become well known on the field and in the classroom. He is one of the coaches for the Varsity Football team and teaches Physics for juniors.
Born in Jackson, Coach Eklund was a student at Prep, where he played football, basketball, ran track, and on the swim team. He graduated with the class of 2016 and went on to play football at Copiah-Lincoln Community College. He eventually transferred to  University of North Carolina at Chapel Hill to play Defensive Back for their football team. He graduated this year with a Bachelor's and a degree in Exercise in Sports Science.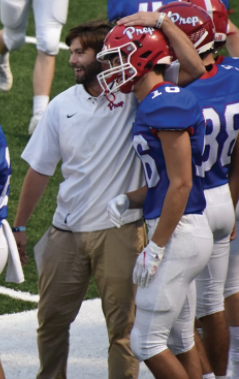 What he's enjoyed most about football was how it brought a team together. "It brings guys from different parts of the country and from different backgrounds, but you can still have the same mindset and goal, while creating a family type environment on the team."
Eklund never thought he would be a football coach, but is happy he took the job offer. "When football season ended I felt like I had a void to fill. Getting into coaching and coming back to Prep has been an awesome experience and has made me love coaching even more."
So far his most memorable coaching was being a part of the game against Jackson Academy and seeing the boys win against their rival school. Coach Eklund says that the faculty and students is what makes being part of the Prep family so special. "It's definitely a full-circle kind of moment coming back to Prep, but I wouldn't have it any other way; I love the school and am happy to be coaching.