Sophomore Megan Tang dances, debates, designs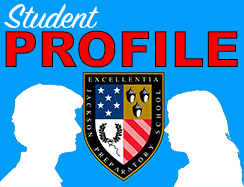 Megan Tang is a sophomore and an international student who came to Prep her freshman year after attending International Camp in 2018. She lives with the Gonzalez-Fernandez family. They have two other girls aged six and eight who are homeschooled named Emma and Audrey. 
Before 2018, Megan had only been to the U.S. one other time. Tang was born in Taiwan and grew up in Milan, China. She previously attended Shenzhen Oriental English College.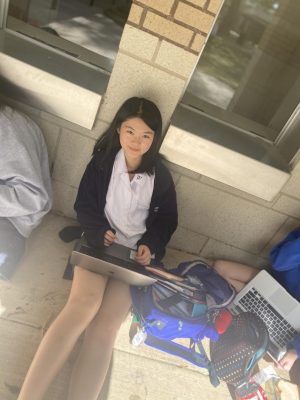 She was a little homesick at first, but Megan settled in quickly. She said, "My favorite thing about Prep is the diversity, inclusivity, and how competitive it is." Megan is a dancer at Ballet Magnificat and a member of the debate team here.
Her favorite teacher is Ms. Sarah Atkinson. She says this because, "At my old school they taught English starting in kindergarten, but they only taught grammar, but here we learn a lot more literature, and that's why it's my favorite class."
Since March, Tang has not been able to visit her family or friends in Milan. She said, "The pandemic has been very tough, but FaceTime has made it much more bearable. Social media just doesn't feel the same as talking in person."
Megan will graduate Prep in 2023. After high school, she plans to stay in the U.S. Her dream is to attend college in the North, possibly Carnegie Mellon, a highly prestigious private research university in Pittsburgh, Pennsylvania. 
Since childhood, Tang has had a love for all things art and design. She was a member of Mindprints, the junior high literary magazine, and this year is taking drawing. If not Mellon, she said she "definitely will attend some other design school."