Students run real estate business
There are several students on campus who are running their own businesses outside of school. Two of these students are Preston and Graham Speed, twin seniors who run their own real estate business. They currently own three different properties, two of which are currently being leased. They are following in the footsteps of their dad, Mr. Warren Speed, who is also in the real estate business as his full-time career. He provides oversight in their business ventures.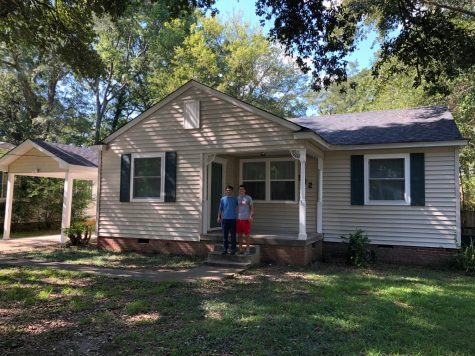 Preston and Graham said that they have to spend the most amount of time on a property in the beginning stages of buying the property. Graham said, "There is significant effort involved in the beginning in the acquisition, renovation, and leasing of the property." They said that after the initial fixing up of the property, there is not a lot of time involved other than the maintenance of the property.
Both Preston and Graham said that they want to pursue doing this after high school, whether in a full-time or part-time capacity. They have a step-by-step process for how they buy and lease properties. 
Preston and Graham said, "We have three properties. Once the property is ready to lease, we post an ad using Zillow Rental Manager, and then the interested tenants contact us through the website. They fill out an application, and we determine if they have the right credentials. Then we schedule a tour of the property, and move forward from there with leasing if all parties are in agreement."
They started their business in January of 2019 when they began looking for a property to buy, and they purchased their first property in July of 2019.
Graham said that "it is a very enjoyable business and I encourage everyone to consider investing in real estate at some point in their lives." There is no doubt that their business ventures have helped them learn more about how the real estate business works, which will be valuable in both of their lives. 
Learning about real estate while also being in high school can be a challenging task, but the Speeds are able to impressively handle all of the work involved with both of these obligations. Since they both want to pursue this after high school to some capacity, all lessons learned about the real estate industry will be invaluable as they move past high school.