WHO'S YOUR HERO? Win looks up to Vince Carter and his dunking ability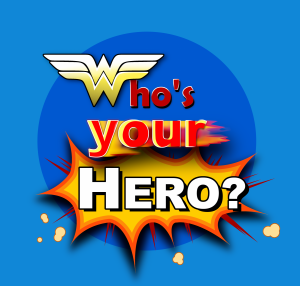 Heroes don't always wear capes or have superhuman powers.  A hero is a person admired for their courage, outstanding achievements, or noble qualities.  Everyone has a role model that could be compared to a hero.  Heroes come in all shapes and sizes, ranging from lifesaving physicians to political leaders to parents.
Junior Win D'Antonio's hero is former basketball player and current basketball analyst, Vince Carter. Carter played for multiple teams throughout his professional career.  
Carter played his first National Basketball Association, NBA, game as a member of the Toronto Raptors after playing three years on the collegiate level for the University of North Carolina at Chapel Hill.  After about six years with the Raptors, he played for the New Jersey Nets for five years, much to the dismay of Raptor fans.  Following the Nets, Carter spent much shorter periods of time playing for Orlando Magic, Phoenix Suns, and the Dallas Mavericks. In 2014, he joined the Memphis Grizzlies and was awarded the esteemed Twyman-Stokes Teammate of the Year Award that recognized his selflessness leadership on and off the court.  Carter concluded his career with the Atlanta Hawks this past summer after a year with the Sacramento Kings.  He formally announced his retirement from the NBA on June 25, 2020.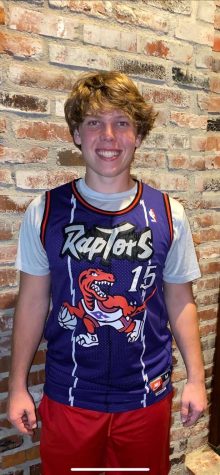 Over his basketball career, Carter broke many records and won several awards for his sportsmanship and athletic ability.  Win D'Antonio praises both of these accomplishments.  
Win loves watching basketball because of its fast pace and energetic atmosphere. His most favorite aspect of the game though is dunking. According to Win, Vince Carter is the "best dunker of all time," which is why Carter is his hero.  Win further describes his dunks as "works of art" and admires Carter for his never-done-before abilities. After playing for Team USA during the 2000 Olympics in Sydney, Australia, French reporters nicknamed Carter's ability to dunk as "le dunk de la mort" or "the dunk of death."  
A memorable moment for Win was having the opportunity to watch Carter play in real life while a part of the Memphis Grizzlies.
Carter's impressive skills are not the only reason why he is Win's hero.  In 1998, he started an organization called Embassy of Hope that helps children and their families that are in need.  His goal is for children to reach their full potential and obtain their dreams. Carter also has helped build basketball courts throughout many communities.  Recently, Carter was awarded the 2019-2020 NBA Sportsmanship Award which recognizes a player who "exemplifies the ideals of sportsmanship on the court".  
Win praises Carter for not only being an outstanding basketball player but also an amazing teammate and person.