Boys' soccer kicks off season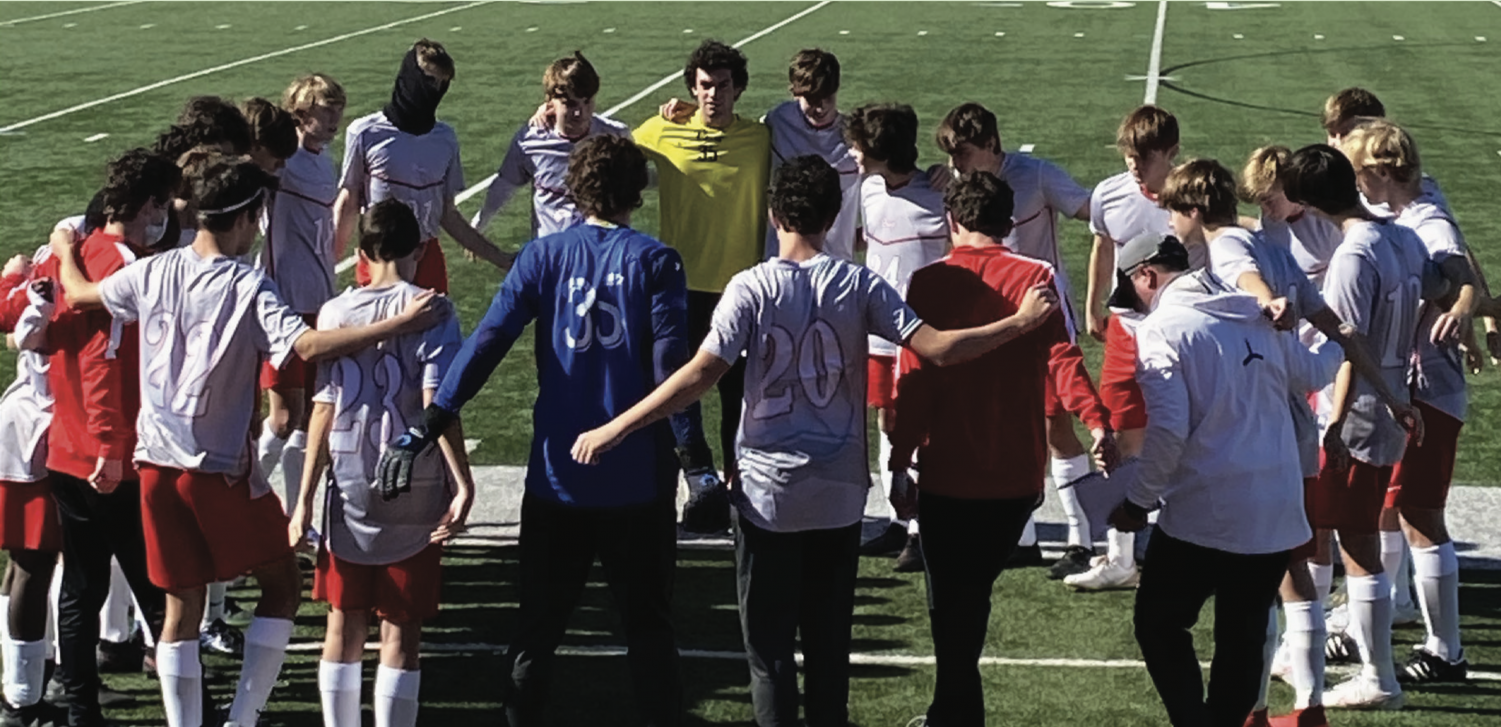 He shoots, he scores! Jackson Prep boys soccer has officially begun here at Jackson Prep and the expectations have never been higher. The boys, coached by Jon Marcus Duncan, will be looking to capture the almost impossible eleventh straight championship victory. Eleven straight championships is almost unheard of in sports, but with enough talent on the field, anything is possible. 
Seniors expected to be key contributors for the team this season are Seth Cook, John Henry Andress, and Owen Lundberg. All three of these players have had experience playing last season for the Patriots and are hopeful to improve following their previous championship. Cook, who is currently dealing with a leg injury, has been a tough temporary loss for the team. One of the leading Juniors, Andrew Sweat, has managed to come in and continue to work and help the Patriots only face a minor setback.
Many other underclassmen are in great positions to have a very promising season, including Juniors Lewis Knotts, Wat Rutledge, and Jacob Davis. One of the most important Juniors on the team is goalkeeper Walker Headley, who is looking to build off of a solid sophomore season. 
Perhaps one of the most talented and efficient players on the team, Nathan Werne, has already been on a tear this season, scoring two goals in the team's game against Ocean Springs. 
A newcomer to the team, Walker Poole, said "It's great being a part of this team because there is a winning atmosphere, and everyone comes to practice ready to get better." Poole also went on to say, "I think that with all the talent on this team there is no excuse for this season not to end with another championship." 
With the season having begun just last week, the boys have opened up with an impressive 4-0-1 start. The one tie, against Ocean Springs, was a game that Prep was not expected to do well in, but yet still came away with the tie. 
Junior Gibson Brown added "We weren't supposed to win that game, let alone compete, but with a great team effort and a game played with heart, we were able to finish with a tie."
After playing very well against an extremely tough opponent, it will be exciting to see what the boys can do the rest of this season.