Coffee Corner: Christmas drink showdown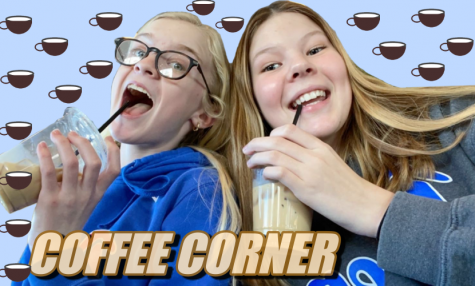 Every holiday season many cafes come out with seasonal menus to lure excited customers. PJ's and Ridgeland are two of the many places that came out with holiday menus. 
PJ's is a New Orleans style coffee company that has one dine in and drive thru location in Jackson. Only opening a few months ago, the coffee shop is clean, and it offers a great environment to stu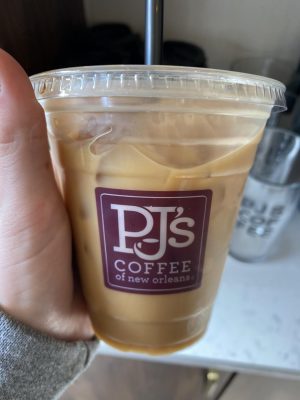 dy/hangout. The customer service is great, and the beverages are served in no time.
The PJ's seasonal menu offers four options: Gingerbread, Peppermint Bark, Velvet Ice, and Butter Rum. The best seasonal drink we tried was the Butter Rum Latte; it was creamy and not too sweet. The Butter Rum reminded us of a caramel macchiato. Both the Peppermint Bark and Gingerbread Lattes have a metallic like flavor that left bad aftertaste. The regular year long menu drinks we tried were the cold brew, Vanilla Latte, and White Chocolate Mocha Latte. These lattes were plain with no distinguishable flavoring. Most of the drinks ratios did not blend well together leaving the coffee not smooth or flavorful. PJ's, overall, had an average seasonal and regular menu, but the atmosphere/customer service was amazing.
Ridgeland Coffee Co. is a drive thru only coffee shop. Their drinks are inspired by the names of roads in Ridgeland. They offer a wide variety of signature and regular drinks. The barista was patient and made the drinks very fast. 
At Ridgeland Coffee, we tried the Highway 51 and Rice Road which are some of their signature drinks. From the Holiday menu, we tried Creme Brulee, Toasted Marshmallow, and the Gingerbread. Highway 51, which was one of our favorites, had a great classic taste of caramel and white chocolate. The white chocolate in Highway 51 was a little too sweet, but the drink was still very enjoyable. The Rice Road tasted almost exactly the same, but a little less sweet. The holiday drinks we tried were very creamy and had lots of flavor, especially the toasted Marshmallow which was incredibly sweet. Both the Creme Brulee and Gingerbread had odd flavors. The Creme Brulee was plain and had no special taste, and the Gingerbread drink had a taste of classic cinnamon. The experience we had at Ridgeland will always be amazing and one of the best!
Our favorites from best to worst from PJ's are Butter Rum, Vanilla, Peppermint, White Chocolate Mocha, and Gingerbread. The best to worst from Ridgeland Coffee are Rice Road, Highway 51, Creme Brulee, Toasted Marshmallow, and Gingerbread. The seasonal and regular drinks at Ridgeland were far superior to PJ's. Both having a great atmosphere, but Ridgeland Coffee Co. had the best coffee.