COVID cancels senior high Youth Legislature
On Thursday, January 19, the Mississippi Youth Legislature Conference released a statement informing all who were planning on attending this year that the conference would be cancelled. Many Prep students attend the event each year, and many hold important leadership positions that they'll be unable to attend to now. 
Senior Cass Rutledge was elected governor during last year's conference, holding the torch that the previous governor and alumnus Alex Stradinger passed on. Two students from Prep had never been elected governor back-to-back years, making school history. Because the conference is now canceled, Cass will not be able to serve as governor this school year.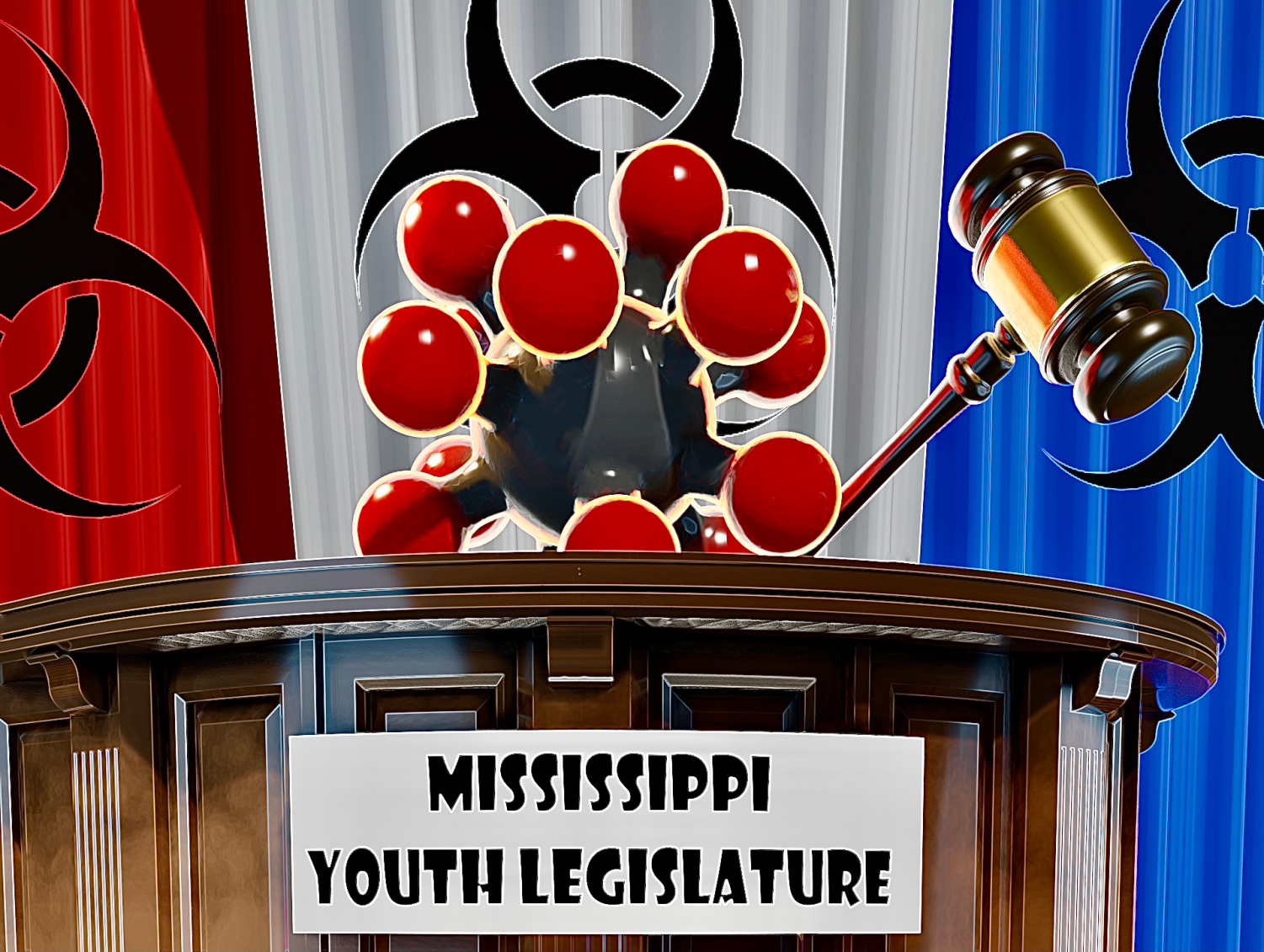 When talking with Cass about his thoughts on the news, he said, "I am very disheartened by the cancellation of this year's Youth Legislature and was looking forward to beginning my official duties as governor. However, Mississippi's high school generation does not need a conference to make a difference, and I know that we will all continue to do our parts in making Mississippi a better state and America a better country."
However, Mr. Christopher Lay, Director of Mississippi Youth Legislature, gave students who held positions as officials and/or officers a breath of relief in saying, "If you have students that were elected or appointed to serve as officers for this year's conference, we will invite them to retain those positions for next year's cycle, even if they have graduated." As of right now though, no further determination has been made on the junior high Youth Legislature slated later this spring. 
Along with Cass, four other Prep seniors hold leadership positions. Selby Ireland and Graham Speed, appointed by Cass, are the Chief of Staff and Executive Secretary respectively. Andrew Banks and Tanner Gough, appointed by others involved in Youth Legislature, are the Assistant House of Sergeant Arms and Assistant House Reading Clerk respectively. 
The sponsors of Youth Legislature are Mr. Lain Hughes, Mr. Hunter Upchurch, and Ms. Lou Ann McKibben. Each a social studies or history teacher theirselves, together they've helped students thrive in doing Youth Legislature each year. Considering this year as the only one in Mississippi's Youth Legislature's history to not be held since 1976, many are terribly disappointed, especially the sponsors. 
When thinking about the decision to cancel, Mr. Hughes had this to say, "It was a real disappointment for all of us to see the conference delayed and then, ultimately, canceled, but it's just one of many ways that we've been affected by the pandemic, and the conference organizers were looking out first and foremost for the health and safety of student and faculty participants. The toughest part for the sponsors was knowing that it meant some of our seniors would miss out on what was going to be the crowning experience of their 'Youth Leg' career." 
As a senior, it was very disappointing hearing the news of cancellation, and it can be easily said that many of my peers feel more or less the same. If you are an underclassman, whether or not you were doing it this year, you should consider doing it next year. It's a great opportunity to meet new people and gain experience in an area of life you may have none in. It's a game of government that allows you to play along as it mirrors a real American government system, giving you a better insight on how to make rational opinions about the decisions your government makes.