Ducks Unlimited hosts annual fundraising banquet
Jackson Prep's Ducks Unlimited chapter held their annual fundraising banquet on January 13. While the amount of money raised is not publicly announced yet, it will soon be compared to Jackson Academy's fundraising event to see who wins the coveted Duck Bowl Trophy along with bragging rights.
Jackson Academy held their banquet in December, and it is unknown how much money they raised during their event. The winner of the competition will be announced sometime in February. Since Jackson Prep and Jackson Academy are the only two high school chapters in the state of Mississippi, this competition is actually the competition for the number one high school chapter in the state.
The event was held in Prep's Dining Commons, and it included a raffle and live auction that sold many different items, such as signs and paintings. Mr. Pridgen, the Mississippi State Ducks Unlimited Director, was also involved with the fundraiser. There were several sponsors who donated money to the event, and they received packages at the door.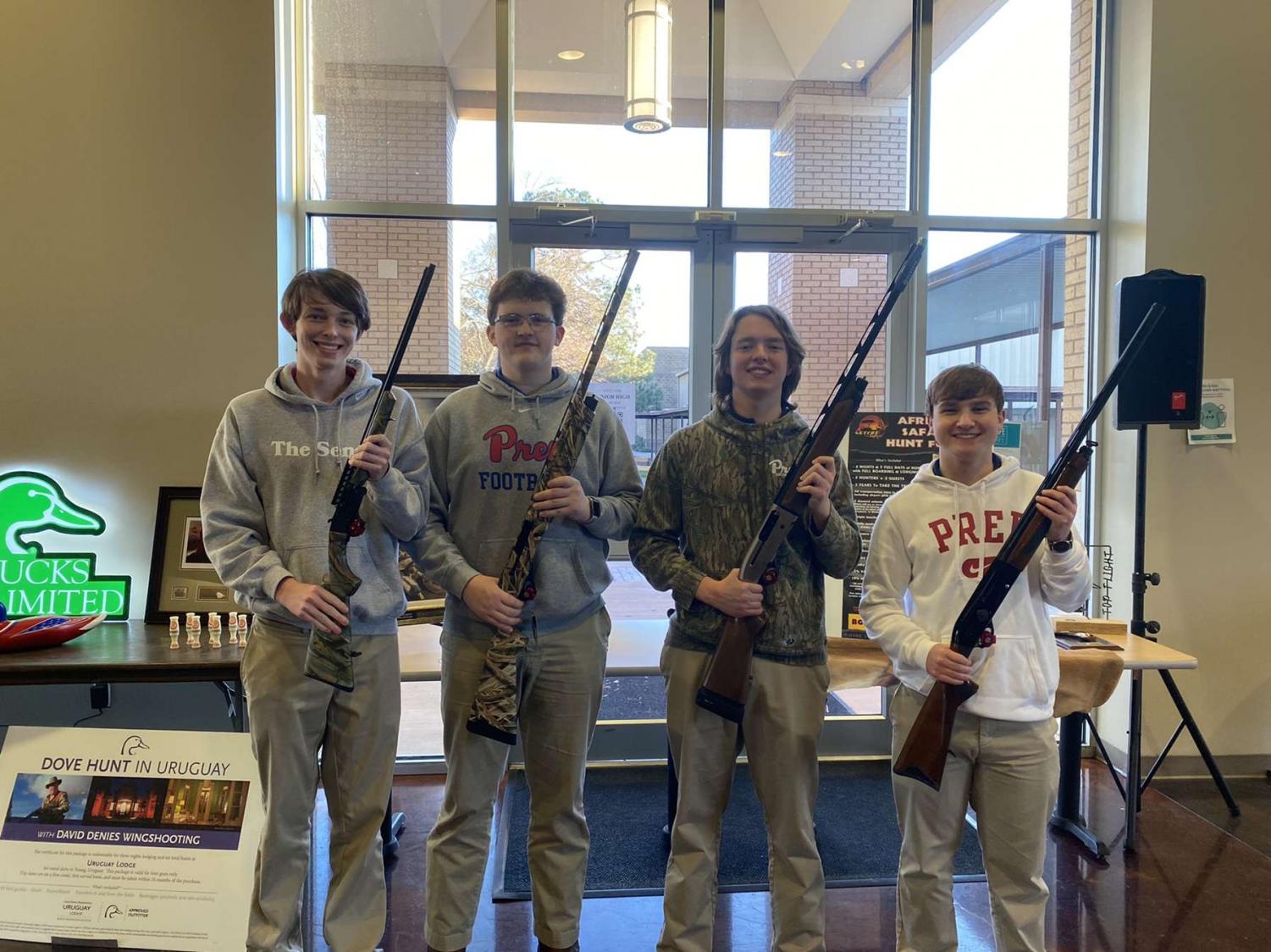 Senior Hunter Yelverton is Chairman of this year's chapter of Ducks Unlimited, Colonel Merrell is the school sponsor, and seniors Charles Stephenson and Lilly Noble served as Co-Vice Chairs. This was the last fundraiser for the seniors, and Hunter encourages both students and sponsors to participate in the upcoming years. This is especially important for students due to the large number of seniors that are involved in the chapter, meaning there will be a lot of spots to fill next year.
Hunter has been involved with Ducks Unlimited since his sophomore year, and he served as Co-Chairman his junior year in preparation to serve as the sole chairman for his senior year with Ducks Unlimited.
Hunter has this to say, "Ducks Unlimited is just fun. It gives us opportunities to come together and work to save our wetlands. I think anytime you can have fun while working for a cause bigger than yourself is spectacular. We have that here with the Jackson Prep DU Chapter. Last year, we were the number one chapter in the state of Mississippi, so I like to think we are on the forefront of wetlands conservation."