WHO'S YOUR HERO: Will Burnham respects pro golfer Jordan Spieth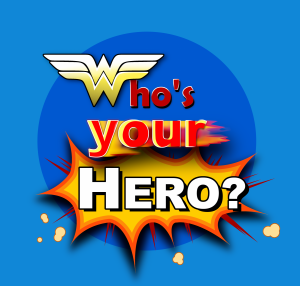 Heroes don't always wear capes or have superhuman powers.  A hero is a person admired for their courage, outstanding achievements, or noble qualities.  Everyone has a role model that could be compared to a hero.  Heroes come in all shapes and sizes, ranging from lifesaving physicians to political leaders to parents.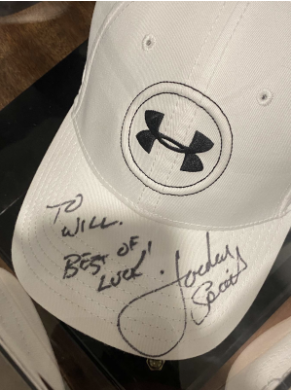 Junior Will Burnham is an avid golfer on the Jackson Prep team, in the Mississippi Junior Golf Association, and in the Southeastern Junior Golf Tour.  He finds inspiration to play golf in the pro-golfer Jordan Spieth and Spieth's extraordinary accomplishments.
Spieth began to excel in golf competitions as a teenager.  He and Tiger Woods are the only two-time winners of the U.S. Junior Amateur golf championship.  Spieth furthered his career at the University of Texas and helped his team win the National Collegiate Athletic Association (NCAA) championship.  Spieth's career took off when he won his first Professional Golfer's Association (PGA) Tour at the John Deere Classic.  This made him the fourth youngest PGA Tour winner and the first teenager, nineteen at the time, to win since 1931.  
Spieth's most impressive achievement was winning the 2015 Masters Tournament.  He set a record as the youngest player, at the age of twenty-one, to lead the Masters after the first round.  Will Burnham says, "After [Spieth] won the Masters, I, just like many other kids, wanted to be just like him."  This exceptional accomplishment made Spieth the second-youngest winner of the Masters and #2 in the Official World Golf Ranking.  Later that year, Spieth became the sixth player to ever win the Masters and the U.S. Open in the same year.
In 2016, Spieth declined to be on the United States golf team during the Summer Olympics.  He went on to win the Emirates Australian Open PGA Tour, giving him eleven professional career wins.  A year later, Spieth earned the — of the second man to win nine times on the PGA Tour before the age of 24 post the 1940's.  He won his third major title, behind his previous Masters and U.S. Open wins, was the 2017 Open Championship.  Since then, Spieth has not won any other major championships; however, he has kept competing and hasn't given up. 
Will not only recognizes Spieth's impressive accomplishments but also his dedication to helping others.  In 2013, he created the Jordan Spieth Family Foundation which brings awareness and financial support to special needs children, military families, pediatric cancer patients, and junior golf players.  
Will says that Spieth "is the person [he] looks up to and the person [he] strives to be like on and off the golf course".  Three years ago, Will received one of his most treasured gifts, a personally signed Jordan Spieth hat.  This hat is a reminder to Will to continue his pursuit of golf.