Why you should watch "WandaVision"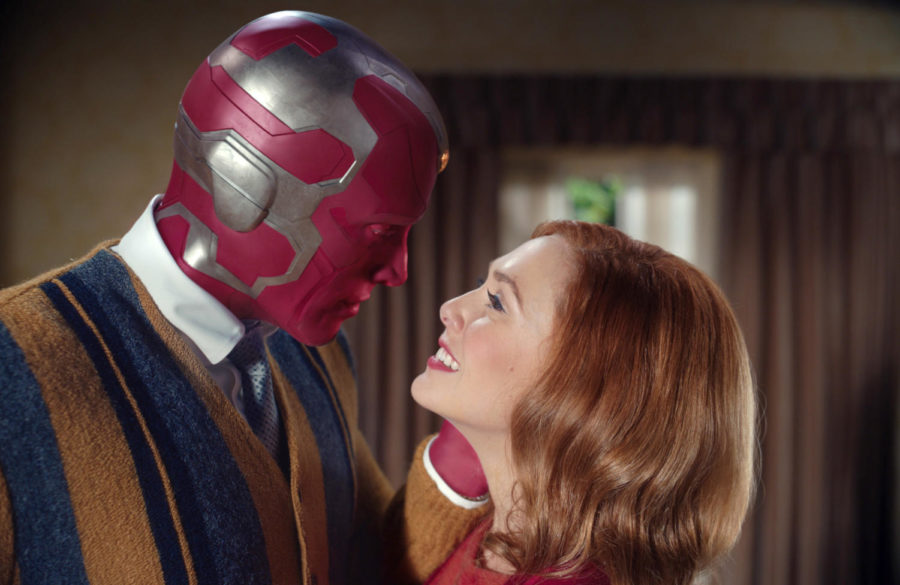 WandaVision is an TV miniseries created by Jac Schaeffer and streaming on Disney+. The series premiered on January 15, 2021,running nine episodes and ending March 5., starring Elizabeth Olsen and Paul Bettany playing their respective characters Wanda Maximoff and Vision.
The series starts off with the just-married couple Wanda and Vision in a traditional 1950s sitcom setting. The producers of the show went as far to use cheap special effects for Wanda's telekinesis and film in front of a live audience to make the episodes even more reminiscent of the series they were paying homage to. Episode 2 moves to the 1960's and the opening titles are reminiscent of the popular show Bewitched; episode three has similar easter eggs except this time the set is almost identical to that of the Brady Bunch. Although the show starts off with a lighthearted tone, it begins to darken as the series suggests that Wanda is trying to escape her reality with this pretend one. 
I will not talk about further episodes to avoid spoiling the plot of the episodes, but I will say that the show grows in scope as the plot goes on, showing us new characters and the relationship of Wanda and Vision. 
WandaVision's end had mixed reviews from fans and critics alike. The fates of the titular characters are left up to speculation, and post credit scenes give fans hints about the new Captain Marvel and Doctor Strange movies.