Sentry staff, adviser win MSPA accolades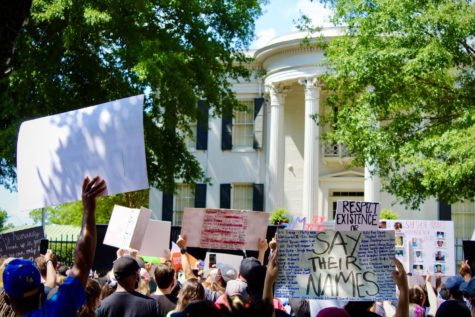 This year, the Mississippi Scholastic Press Association held its annual awards ceremony virtually via a pre-recorded program. The Sentry was well represented in categories spanning from graphics to best newspaper adviser. (Earthwinds and Précis both received accolades in the MSPA's fall contest.)
The awards given were divided into two sections, Best of Mississippi and Best in Show. Best of Mississippi is the main contest, spanning from February 2020 to February 2021. Best in Show includes entries created after December by publications attending the virtual MSPA conference.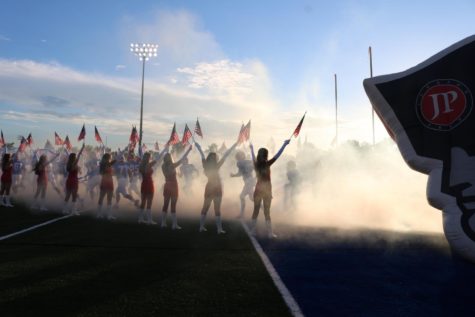 Along with the necessary changes due to Covid-19, new interesting Covid related categories were added to this year's Best of Show contest, including best Covid-19 Visual, won by Sentry graphics editor Alex Roberson. Other categories in which The Sentry brought home the top prize included Best Headline (Alex Roberson), Best News Front (Alex Roberson), Best News Photo (Alex Roberson), and Best Sports Photo (Lily Flowers). Sentry adviser Mr. Lain Hughes was also named the JoAnne Sellers Newspaper Adviser of the Year.
Although this year offered a unique set of challenges to the Mississippi Scholastic Press Association and high school journalism, the MSPA adapted in the best way possible and hopes that next year's conference will be held in person.
A complete list of winners from this year's Best of Mississippi contest, along with links to winners and finalists, may be found on the MSPA website.
Best of Mississippi competition
JoAnne Sellers Newspaper Adviser of the Year – Mr. Lain Hughes, winner
News Photo – Alex Roberson, winner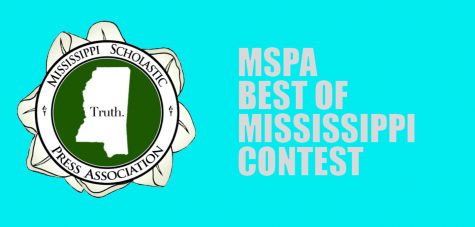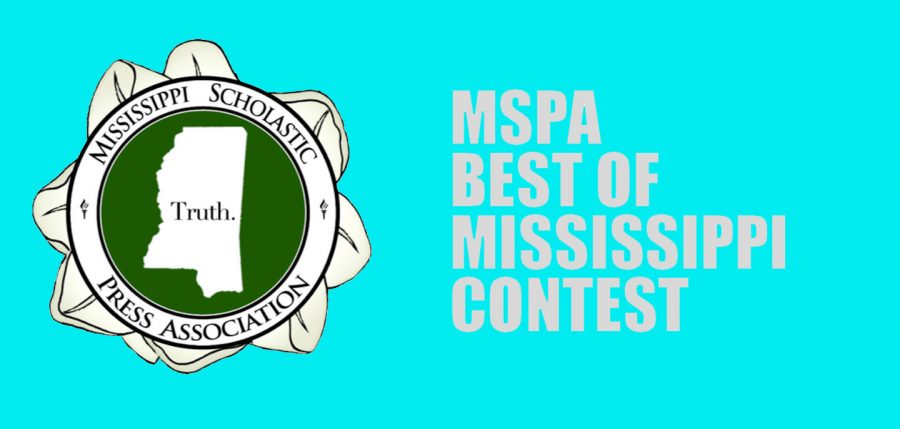 Sports Photo – Lily Flowers, winner 
News Photo – Selby Ireland, finalist
Feature Photo – Anna Blaire Bryant, finalist
Sports Photo – Lauren Anne Smith, finalist
Feature Story – Dax Murphy, finalist
Staff Editorial – Selby Ireland and Cass Rutledge, finalists (x2)
Reviews – Camp Carter, finalist
Editorial Cartoon – Kalyn Giesecke, finalist
Sports Story, Mason Nichols, finalist
Page Design – Alex Roberson, finalist
Infographic – Alex Roberson, finalist
—
Publication News and Feature writing – The Sentry, finalist
Publication Opinion Writing- The Sentry, finalist
Publication Print and Layout Design -The Sentry, finalist
Publication Online Presence- The Sentry, finalist
Publication of the Year – The Sentry, finalist
---
Best of Show competition
Best in Show – The Sentry, finalist
Headline – Alex Roberson, winner
Covid-19 Visual – Alex Roberson, winner
News Front – Alex Roberson, winner
Graphics – Alex Roberson & Kalyn Giesecke, finalists
Single-Page Spread – Charles Stephenson & Joseph Watts, finalists
News Photo – Dax Murphy, finalist
Infographic – Mason Nichols, finalist
---