Olivia Rodrigo has "deja vu" with another hit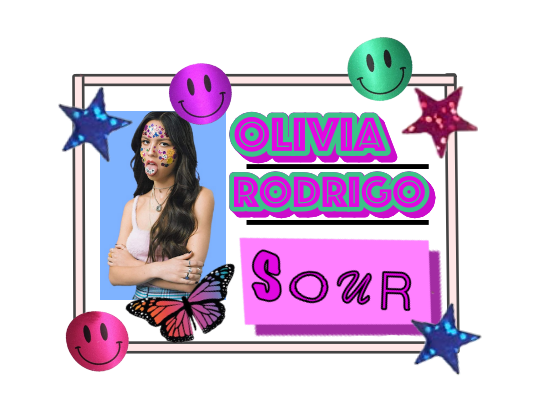 Who hasn't heard of the song "drivers license"? Most everyone in the world has been going crazy for this hit over the last couple of months. Most people are surprised to learn that the song was written by a 17 year old, Olivia Rodrigo. Rodrigo has been in multiple TV shows, one of them recently being High School Musical: The Musical: The Series. On April 1st, she released her new single, "deja vu" which will be a part of her new upcoming album SOUR. Rodrigo announced on April 13 that her album will be released on May 21st. Both singles are in the album, and listeners are hoping for more catchy and fun songs from her. 
On the new album, there are eleven tracks: "brutal," "traitor," "drivers license," 1 step forward, 3 steps back," "deja vu,"  "good 4 u," "enough for you," "happier," "jealousy," "favorite crime," and "hope ur ok."
 In an interview, Rodrigo said she liked the scientific concept of déjà vu, which is the phenomenon that you have experienced something you never experienced. Seeing her exes live a life with someone new clearly inspired this song. She often would see her exes that have clearly moved on living a life with someone in the same way they used to. This gave her the idea to write a song about. In the song, it is about heartbreak, but there is a pop twist that causes it to have an upbeat vibe too. As fans go into the future, they look forward to seeing the success and many more songs to come from Rodrigo. 
Olivia Rodrigo and her producer wanted "deja vu" to be not another heartbreak slow song, so she decided it to be more on the pop side. Many fans feel that Rodrigo is similar to Taylor Swift. Rodrigo talks about her idol being Swift. They both write about heartbreak, and they also make/write their own songs. Some even say that "deja vu" reminds them of "Out of the Woods" by Taylor Swift. "drivers license" also hints of lyrics and sounds that reminded listeners of Taylor Swift songs. Like Swift, Rodrigo hides messages in her song. These messages are "Easter Eggs" which have a deeper meaning that fans unravel and discover.