SIBLING SHOWDOWN: The Hollowells
Sibling Showdown focuses on some of the families with multiple students at Prep simultaneously. 
Two siblings who have definitely left their mark this school year are John Woods and Embry Hollowell. John Woods is currently in the ninth grade, and Embry is a senior. 
To start off, John Woods came to prep in seventh grade after going to First Presbyterian Day School. John Woods has excelled in academics since his arrival at Jackson Prep. He is a member of Chi Alpha Mu and National Junior Honor Society, and he has remained on the honor roll since seventh grade. He has also been a member of the student council since he's been at Prep. He played seventh grade and junior high football, and he played eighth and ninth baseball.  
Embry Hollowell has accomplished many things during her time at Prep. To start off, in junior high, she was a Spanish club representative, the secretary for Chi Alpha Mu, later on the secretary for Mu Alpha Theta, and a member of NJHS and NHS. She also was a member of the Spirit dance team Fusion junior high show choir, and Revillon high school show choir. During her senior year, she participated in many clubs. For example, she was on the archery team, member of service club, culinary club, stock market club, FCA, and Ducks Unlimited. Throughout her time at Prep, she has been awarded many things: the Cum Laude, Bronze and Gold Service award, and President's Volunteer Service Award. Embry is also a member of Mr. Coco's Advisory council as a Student Ambassador. Embry is going to Ole Miss next year, and we are excited to see what she will accomplish.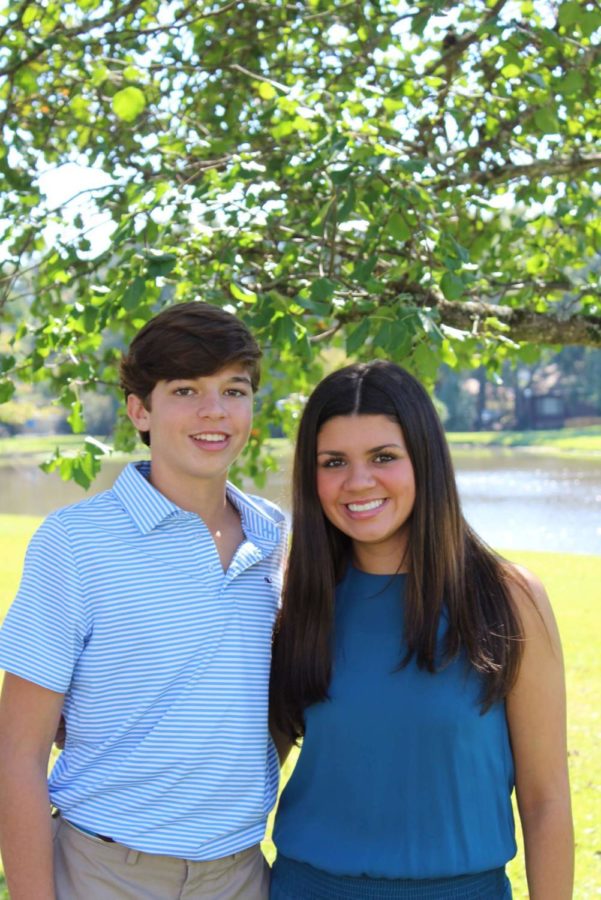 John Woods 
-student council representative 7th 8th   9th
-7th and  junior high football 
-8th and  9th baseball
-chi alpha mu
– njhs
-honor roll all years at prep
-all honors classes since 7th grade
Embry
-Fusion junior high show choir
-Reveillon senior high show choir
-Spirit junior high dance team
-Cum Laude, top 10% of the class; awarded senior year
-Writer's Block coach, high school
-Member of Mr. Coco's Advisory Council, high school
-NJHS
-Junior high math honorary society, Chi Alpha Mu, Secretary
 -NHS
-Senior high math honorary society, Mu Alpha Theta, Secretary
-Bronze Service Award, high school
-Archery, high school 
-Service Club, Publicity Officer
-Culinary Club
-Stock Market Club
-President's Volunteer Service Award, high school
-Gold Service Award, high school
-Ducks Unlimited member, high school
-Student Ambassador; high school
-Pursuit small group leader; high school
-FCA member, high school
-Spanish club, representative, junior high and senior high