Prep alum Rimes Rutledge helps make movie magic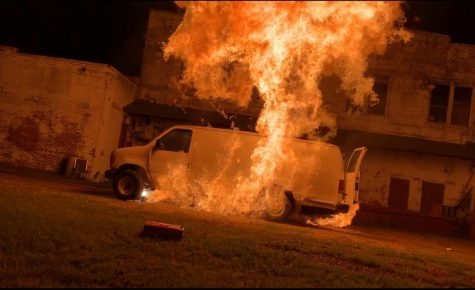 Recently, Prep alum Rimes Rutledge (Class of 2020) got the opportunity to work with the Special Effects Crew for the movie A Day to Die. At just the age of 19, and only in his second semester of college at Belmont University, Rimes got a call from his uncle who had happened to meet the special effects coordinator of the film. His uncle mentioned Rimes, who is currently working to major in motion pictures. This ended up landing an internship for Rimes, an amazing opportunity and right up his alley.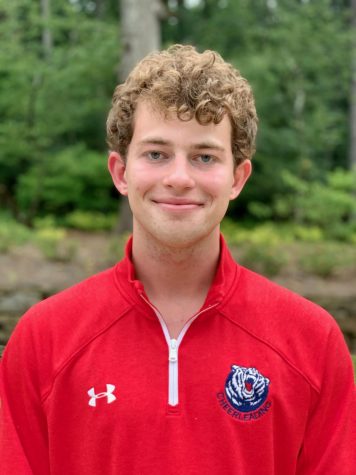 A Day to Die, directed by Wes Miller and produced by Curtis Nichouls, is an action/thriller film featuring Bruce Willis where the main character must pull off a series of dangerous drug heists and within twelve hours pay the two million dollars he owes, rescue his kidnapped pregnant wife, and settle the score with the police chief working in a gang who double-crossed him. Other stars included Frank Grillo and Kevin Dillon. Out of all the actors, Rimes said his favorite to watch was Kevin Dillon. Dillon plays Johnny Drama in the TV show Entourage. Rimes said that "He was very casual in his work and fun to watch."
He quickly learned that working with the special effects crew was very fast-paced. Even though the shifts could be twelve hours at a time, Rimes said that there were a lot of times when you didn't have much to do. His co-worker Tristan would always say "Hurry up and wait." Rimes main job was to wire up bombs and build explosives – which would explode cars and buildings. Sometimes he was helping others do this, but many times he built them on his own. Materials such as rubber, glass, cork, and smaller chunks of cork, helped form what you call "party packs." These party packs were used to make the material that was supposed to be exploding appear. They were small wooden boxes with sand on the bottom and the material you wanted to appear to explode on top. For example, if you wanted glass to appear, you would put rubber glass on top of the sand. Rimes also got to assemble and learn how gunshots (whether pointed at a person or car) worked in a film. Fake effects are wired to the person's chest or the inside of a car. 
The special effects crew Rimes was a part of worked very closely with the stunt team – who was one of the best in the world. They were the stunt team for Captain Marvel, Thor, and The Revenant (starring Leonardo DiCaprio). It was crucial for the special effects to be stunt friendly, because "You only get one chance to get it right. It's not something you can re-do. You need to know what you're doing and be precise on the timing," he says. Rimes didn't expect the amount of creating materials special effects took. Rarely could materials be reused, and he said that you have to pretty much make everything yourself over and over, such as the party packs or gunshot scene parts. In the future, Rimes would love to be a part of more special effects crews, or even acting and directing films. The "hard work of special effects was something I loved, unlike any other experience I've had," says Rimes. 
Rimes claims his favorite part about the whole experience was meeting all types of people and making many connections. He became friends with the director (Curtis Nichouls), Wes Miller, and also got to talk to a lot of the main actors. Rimes says "It was really incredible." Getting to work on a big blockbuster film at such a young age was a magical experience for him, and he was proud to be a part of bringing film to Jackson.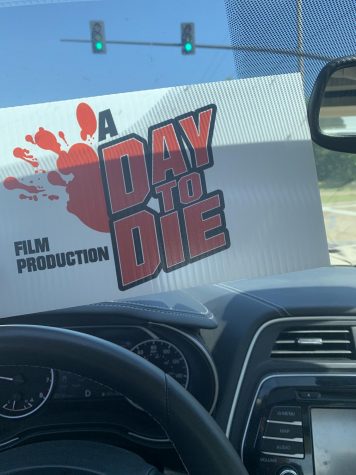 Rimes is getting ready to shoot local commercials in the Jackson area and will act, direct, and help with them. In the future, Rimes would love to have other movie jobs – possibly working with Morgan Freeman and Tate Taylor if it falls into place. Rimes would love to work in New York or California if he got the opportunity. He plans on moving back to Jackson to help the film industry boom there, which is something Rimes is very passionate about. Eventually, he would love to be able to write his own scripts, get them produced, and direct them. Ultimately, Rimes knows that "It's all God that gets to choose what happens to me." Even though he has big hopes and dreams, he trusts that it's all in God's hands.
A Day to Die comes out in February of 2022, so make sure to go watch the action-packed film that Rimes was a part of creating. He also has a cameo, so you can witness his debut as well! Rimes would like to give a special shoutout to Chris Bailey, the special effects coordinator for A Day to Die.