Governor's Mansion shines during Christmas season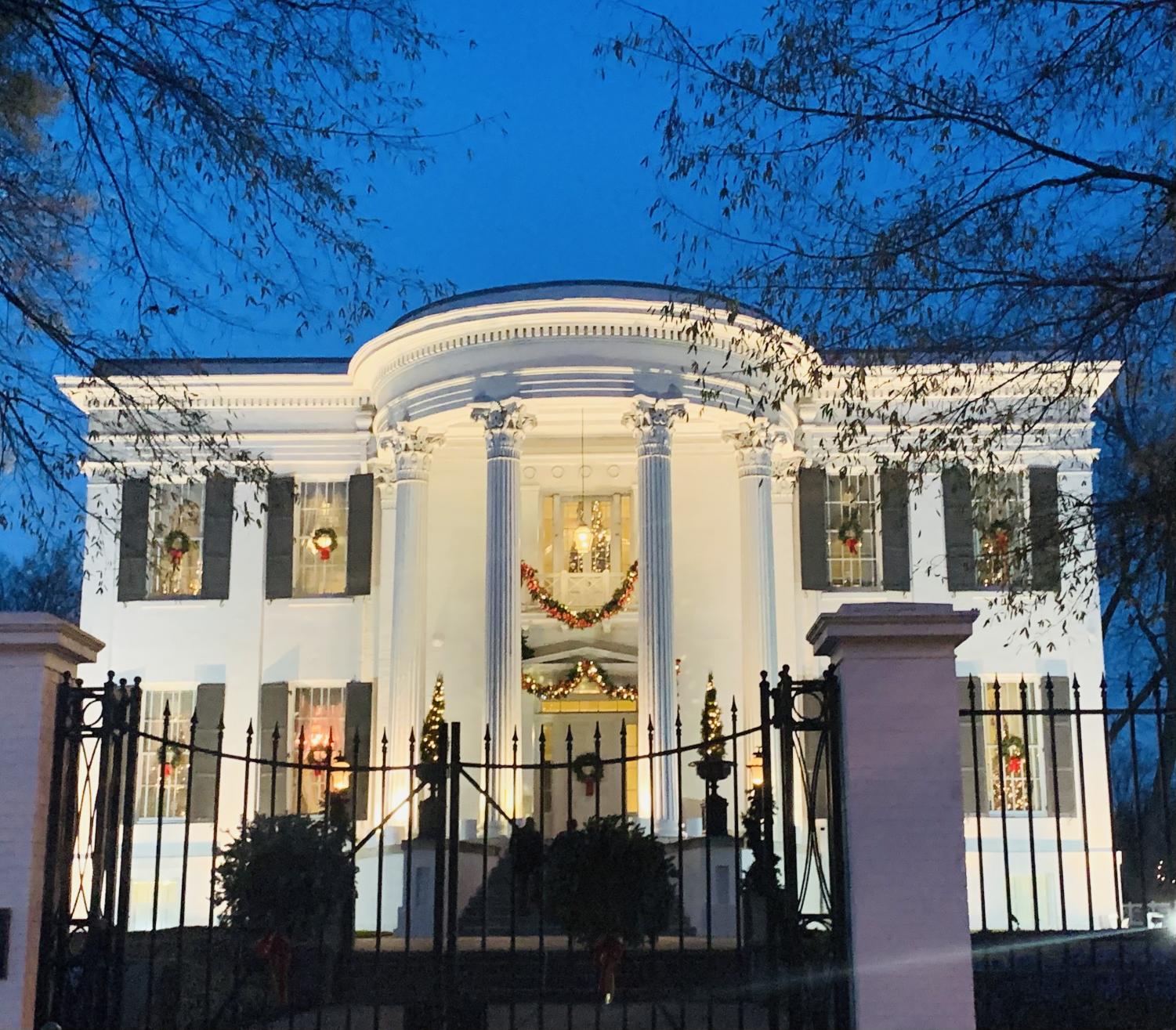 Every year, the first family of Mississippi decks the halls of the Mississippi Governor's Mansion. Over the years the Governor's Mansion has been decorated with many different themes relating to the spirit of Christmas. 
Since First Lady Elee Reeves assumed her position, decorating the historic landmark has taken on a new meaning. For Christmas 2021, the First Lady called on all of Mississippi's creators to have their shot at decorating the mansion for Christmastime. 
In 2020, the first family chose to honor all of the front-line workers by decorating the landmark with red, representing the Red Cross. Another tradition started by Ms. Reeves is asking children across our state to send an ornament to go on the home's Christmas trees in accordance with the theme. 
Each year, the Christmas At the Mansion competition starts as early as July. Florists and event planners from around the state are able to submit their vision and proposal for the Governor's Mansion. Around the end of November, the office of the First Lady will announce the winner. 
In 2021, State Floral won the competition and decorated the mansion with "The Magic Children Bring to Christmas," being the theme. Throughout the house, cheerful flowers, tiny houses, colorful santas, and tall Christmas trees could be found in each room. 
Up until Christmas Eve, guided tours of the home and the grounds were given every week day from ten in the morning to two in the afternoon. An archived candlelight tour kicked off the holiday season in early December. An archived tour, which will be held each year by the Office of the Governor, documents the decorations, theme, and festivities for the year 2021 so that other governors, officials, and citizens can look back. 
Apart from the mansion, all of downtown Jackson put in their best efforts to light the area for Christmas. Rooftops, buildings, parks, and other landmarks were lit festively for a change, creating an atmosphere residents would want to see again. 
Decorations and festivities were taken down from the Governor's Mansion and surrounding areas on New Year's Eve for good luck, as the saying goes.
 Overall, downtown Jackson outdid itself and brought back what some people would call a Jackson they once knew, and Mississippi's First Family once again brought the spirit of Christmas to our state in more ways than one.