New Teacher Profile: Leslie Buckley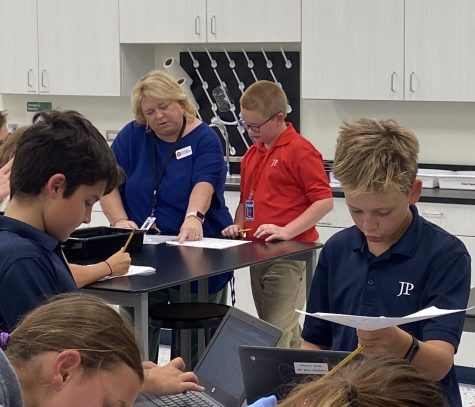 Ms. Leslie Buckley is a new teacher at Jackson Prep and will be in charge of the dyslexia program as of next year. 
Ms. Buckley taught first grade for about twenty-five years, and began to notice the struggle some of her students' faces. This struggle caused her to want to do something in order to help her students, and so she went back to school about seven or eight years ago to get her dyslexia therapy master's degree.
Ms. Buckley says that she always knew that she wanted to teach. And when she obtained her masters in dyslexia therapy, she says that "It felt the most rewarding, because it allowed me to help not just those students, but also the ones in and outside of my classroom."
Now that Ms. Buckey works at Jackson Prep, her favorite thing about this job is being able to see students that she has previously taught or known.
In her free time, she loves to scrapbook, read, and go to concerts. Ms. Buckley recently has been "Killing two birds with one stone," by being able to now listen to her favorite books while scrapbooking at the same time. She says her favorite concert was Bon Jovi, who she has gone to see three times before.