Spirit Dance Team Keeps Junior High Energetic
The Spirit Dance Team of 2014-2015 has flourished under the captains Elly Lamb, Miriam Box, and Anne Clark Harvey. "I love having leadership and getting to know all the sweet girls!" says Miriam Box.  The captains make up the dances preformed at pep rallies and games. They also encourage the other members by creating a fun and easy-going atmosphere.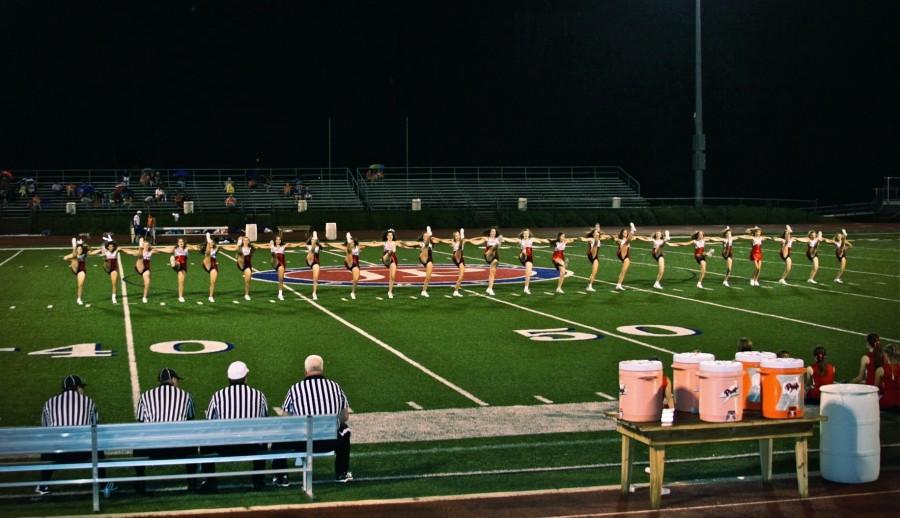 There are twenty- two members this year and anyone who has a love for dancing and performing can join. According to Anne Clark Harvey, "The only requirements are to have fun and work hard."
Practices are usually two or three times a week depending on if Spirit has a pep rally to preform in. After practice one of girl's moms usually brings a snack. When asked what their favorite part of Spirit was, Katie Rose O'Quinn, Tynes Carroll, and Elizabeth Stephenson said, "the popsicles!"
It's safe to say that there are many things to love about being involved with Spirit. Breelyn Davenport says that she, "loves getting pumped before pep rallies and games. Also, I love sharing the joy of the dancing with friends." When Spirit members were asked what their favorite thing about being a part of Spirit was, there were many answers, but quite a few involved the love of being a part of a team and getting to know one another.
Ms. Welch, Spirit's sponsor and supporter, says her favorite part about Spirit is, "getting to work with a great group of girls and watching them having fun doing what they like to do. And getting to know the girls outside of the classroom."