Student Profile: Kennedi Pass
Kennedi Pass is a sophomore at Jackson Prep. She runs the hurdles and pole vaults for the track team. Her favorite activities include running, yoga, painting, cooking, and hanging out with her friends. After school, she says loves to spend time with Jeremy Morgan, who is a current senior at Prep.
Kennedi is known for her fun-loving personality. She is very friendly and seems always in a good mood. Kennedi is a very artsy and creative person. She loves fashion and shopping with her mom.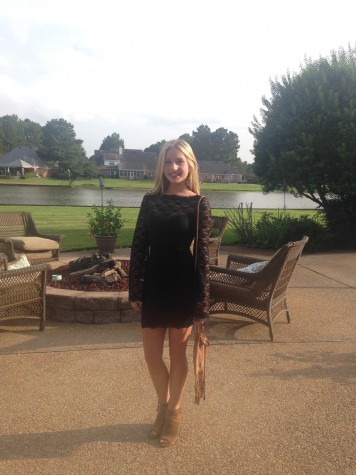 She attended Pinelake from preschool to 6th grade, which is now Hartfield, and came to Prep in the seventh grade. She is an only child, and her parents are JD and Brandi Pass. Her mother is from Indiana, and her father is from Oklahoma. Kennedi says that her mother is her role model.
She said, "It would be a dream come true to be an artist." Her dream date would be a picnic with Jeremy on a warm, sunny day. Her favorite vacation spot is the beach. She does not like cold weather, and her biggest fear is freezing to death.
Kennedi loves music because she feels relaxed while listening to it. Her favorite band is The Head and the Heart. Her favorite song is "Gimme Something Good" by Ryan Adams. Her favorite music genre is alternative rock and 90's alternative.
She loves any activity that involves creative thinking. Kennedi plans on attending University of Southern California, an art institute in Chicago, or Ole Miss.  Her favorite subjects are art and history. Her favorite teacher at Prep was former Spanish teacher, Mrs. Lalor.
She loves dogs, and yellow is her favorite color. Her favorite sport teams to watch are the Indianapolis Colts, the New York Yankees, and any sport that relates to Ole Miss. She said that former Yankee shortstop, Derek Jeter, is "my baby."
Kennedi's favorite book is Fahrenheit 451, and her favorite movie is The Secret Life of Walter Mitty. Her favorite TV show is The Big Bang Theory. She also loves watching movies.