One-Act Play Readies For Performance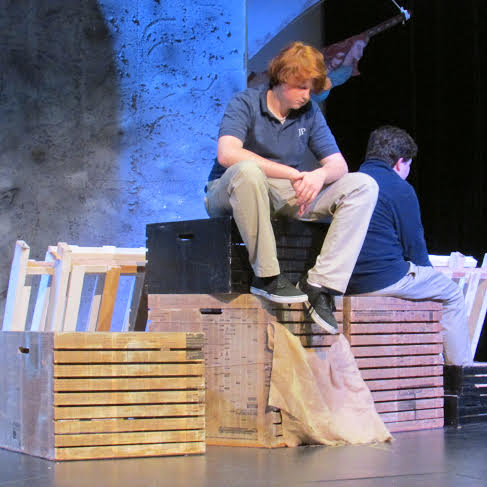 On December 4th at 6 pm the stage in the Fortenberry Theatre will spring to life as thirty Prep students perform The Voice of the Prairie in preparation for the annual North Mississippi Drama Festival in Starkville.
The following morning at 5 am, director Mr. Kenneth McDade, faculty members, parents, the cast, and crew will travel to the McComas Theatre at Mississippi State University.
Over the course of two days, the students will watch seventeen performances from high school students around the northern portion of the state, one of which they will be competing in. Each performance has a maximum time limit of forty-five minutes each. During these forty-five minutes, the cast and crew must set up the scene, perform the play, and strike the set. The set must be able to fit into a 10×10 box.  Any contestant that exceeds the time restraint will be disqualified from the competition.
Mr. McDade has high expectations for this year's cast. The previous year's group won the Drama Fest competition and progressed to MTA, which occurred last January. Mr. McDade firmly believes that this year's crew of actors can do the very same.