Upchurch Wins MAIS Teacher of the Year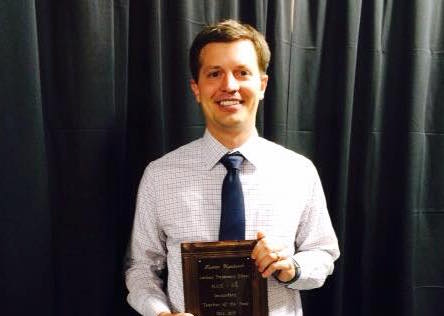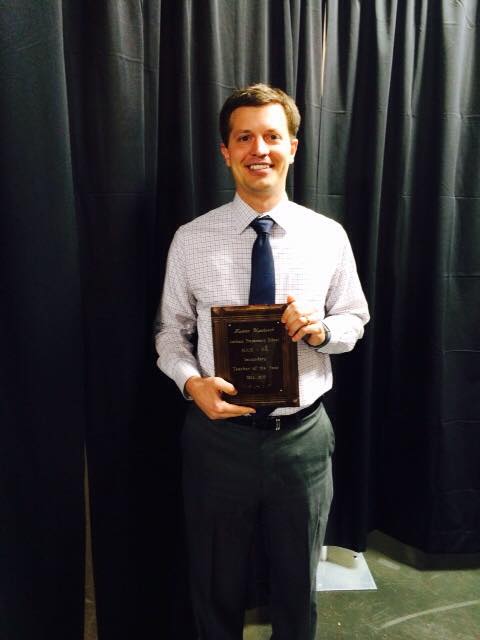 Mr. Hunter Upchurch teaches Spanish at Prep. His courses cover a variety of levels from Spanish II all the way to Advanced Placement.
This year Mr. Upchurch was named Secondary Teacher of the Year by the Mississippi Association of Independent Schools (MAIS). The process for selecting a winner is long. First, schools nominate candidates. After a candidate is nominated, he or she fills out a lengthy application. Also, the candidate has to have essays from people who can vouch on his or her behalf. These may basically be considered as letters of recomendation. In Mr.Upchurch's case, Dr. Neely and a former student wrote these letters and submitted them with his application back in October.
After sending in all the appropriate documents, Mr. Upchurch was not very nervous at first, because the likelihood of winning seemed slim. It was not until the day before the winner would be revealed that he became a little anxious. Then, on December 5, at the annual meeting of the MAIS, the news was released: Mr. Upchurch had won. He was "very surpised and honored just to be nominated."
Excitement was shared between his family and the school. Specifically, his mother-in-law, Prep social studies department chair Ms. Lou Ann McKibben, understands the excitement, having won the same award in the past. Mr. Upchurch is married to Ms. McKibben's daughter Caroline, a 2001 graduate of Prep. They have two sons: Ethan, who is 2 years old, and Leo, who was just born in September.
Mr.Upchurch grew up in Greenwood, MS. He attended the University of Mississippi, where he earned his bachelor's degree in Spanish and History. He continued history to earn his master's degree. Over the years he has volunteered in places such as Mexico, Central America, and Spain where he has honed his Spanish-speaking skills and broadened his perspective on the culture. Mr.Upchurch came to Prep in 2008 and has worked here since as a Spanish teacher.
Mr. Upchurch attributes his success mainly to the study abroad program that he initiated. Every year he presents Spanish students with the opportunity to join him in Spain in order to experience the language and culture. On a high school level, study abroad programs are almost unheard of, and to have one at Prep is an honor.
Mr. Upchurch added that it is also his students who helped him achieve this award. He notes "Prep is a truly wonderful place to work and teach. This job is far more fun and easier because of the great students I get to teach."